Every 90 seconds a residential break-in happens in Canada. This puts the home security industry in a very unique situation, with homeowners trusting their systems to not only protect their belongings but also their families. Dean Leonard takes that relationship to heart.
The Moncton based businessman was introduced to the home security industry the hard way. "I was robbed three times over a very short time frame," said Leonard. "Having a horrifying experience like that really gives you a heightened perspective of what can happen," he added.
"I was living in fear and paranoia after what had happened to me. I went through many sleepless nights, so it gave me a lot of empathy for anyone who had ever gone through a similar situation before." So Dean took the opportunity to turn a negative experience into a positive one. After the break ins, Dean noticed the lack of affordable home security options. He saw this as an great opportunity to launch a new business venture, Third Eye Security.
"It was a natural transition for me," said Leonard. "It allowed me to focus my energy on something that had become very important to me. I know how important peace of mind is to homeowners, especially to many of my clients who have gone through something like that. I know exactly what they are feeling, because I've been there." In fact, Dean finds that the majority of his clients are those who have recently experienced some sort of break in.
It's that kind of empathetic outlook that guides how Dean operates Third Eye. "I'm not a salesman. There should be no pressure for the sale in this industry, this is a decision that often times involves family" he said firmly. "Fear is obviously a part of the home security industry, but it's not something to be used as a sales tactic on prospective clients. I'm looking to build a relationship with my clients. If you go in using unethical
tactics, people will see right through that and you'll lose trust. After all, it's trust that is the most important part of this relationship, if a client can't trust you at the kitchen table, how can they trust that you'll protect their home?"
Like many small business owners, Dean has a vested interest in the experience his clients have and the way the perceive him and his brand. The process begins by sitting down with people, hearing their stories and tailoring a plan for them. "What's important to you, might not be what is important to me when it comes to home security. It all depends on what people have experienced in their lifetime", he said. "For some it is to protect their belongings, but to others it's to feel safe. No one wants to feel unsafe and vulnerable in their home."
Working in the home security industry coupled with his personal experience with home invasion, it would be understandable if Dean's outlook on humanity were a bit jaded, but not so. "In one instance where I was robbed, I saw someone who I thought was a friend, carrying my TV out the door. Despite that, it's my belief that people are fundamentally good," he said. "Its often times of desperation that drives a lot of people into the types of scenarios where Third Eye's services are needed."
Many of the common reasons most people think of when it comes to the motivations of robbers are often stereotypes. Dean believes that poverty is playing an increased role as opposed to substance abuse or even greed. "If you are really struggling to make ends meet and provide for your family, you might take any opportunity that you can to steal in order to improve your situation." In fact, most break-ins are crimes of opportunity. Such as seeing an open window or knowing that a family is leaving for vacation.
That's why alarm systems are so important, they give you peace of mind that you and your property are safe and secure, and that in the event of a "perfect opportunity" for a would-be thief, you have something there to protect you. Unfortunately most people only realize this after an incident has taken place, making home security systems very much a "hindsight product", but it doesn't have to be.
"From what I've seen, the biggest reason why most people don't have alarm systems are that they don't see the need for them" said Dean. "They've never had anything happen before and don't feel as though it will ever happen. Sometimes they're right, but other times the people that regret it the most are those that had already thought about it, passed it up, then two years later something happens. They really kick themselves for it," he added.
Feeling safe and secure in one's own home (alarm system or not) is a feeling that everyone should have. It means that we live in a safe and stable society where we can trust our neighbors and those in our community. For the vast majority of homeowners in Canada this is a reality. However it's the home security industry and companies like Third Eye whose job it is to give that sense of security to not only those who want to keep it, but also to those who have lost it.
About Third Eye Security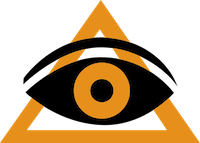 Third Eye Security is owned and operated in Moncton, NB and serves Greater Moncton, Saint John, Fredericton and Bathurst areas. Third Eye Security has been providing monitoring and security equipment to clients of all sizes for over ten years. With Dean at the helm, Third Eye has served over 1500 clients since its beginnings in 2006.