For just the second time in 13 seasons, the Toronto Maple Leafs have made the NHL playoffs. Whether you love them, hate them, or love to hate them, the Leafs certainly have one of the most passionate and wide-spread fan bases of any pro sports team.
We came across an incredible man-cave which certainly reflects that passion and dedication to one of hockey's most beloved franchises and players. To say that this space is owned by a super fan would be an understatement. It boasts a huge roster of memorabilia that would make any hockey fan jealous, and is the ideal place to settle in for the evening and watch the playoffs.
With a "book" value of about $250,000, you could easily spend an hour going through each piece of hockey history, and even longer recounting the stories behind them.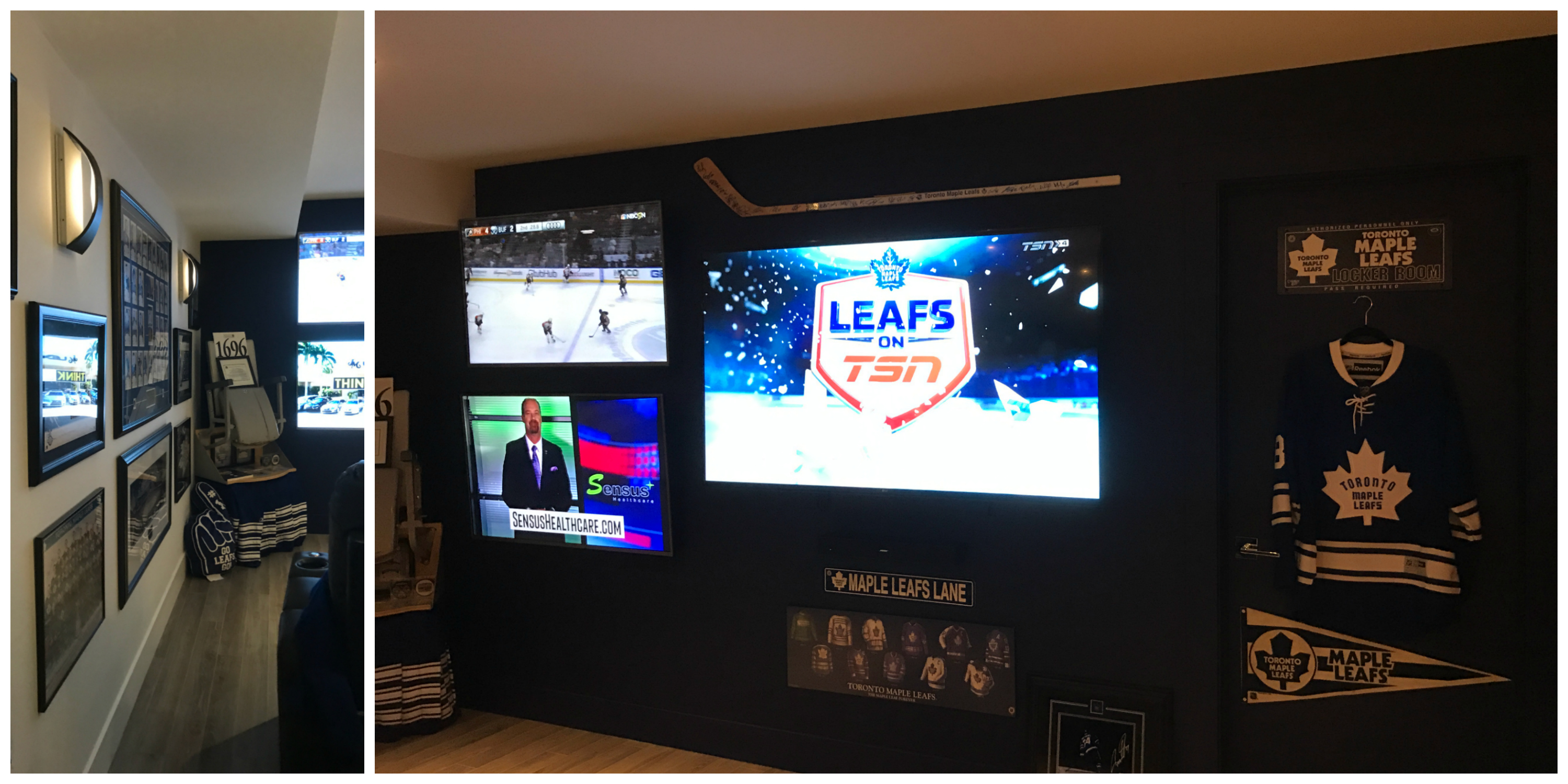 "I've been collecting since 1980, so about 38 years now," said the owner. "The collection is probably around 2,500 items, but around 10,000 if you include my card collection," he added.

The collection includes everything from jerseys, pucks, cards, game used equipment, toys, ticket stubs, books, sticks. With the inclusion of a few special items such as 500 Goal Club of Autographed Pucks, 500 Home Run Club of Signed Balls, Upper Deck Young Guns Rookie Cards Complete Set since 1990.

Walking through the room you certainly get the impression of how dedicated a serious collector has to be in order to get a hold of many of these extremely rare items of sports history.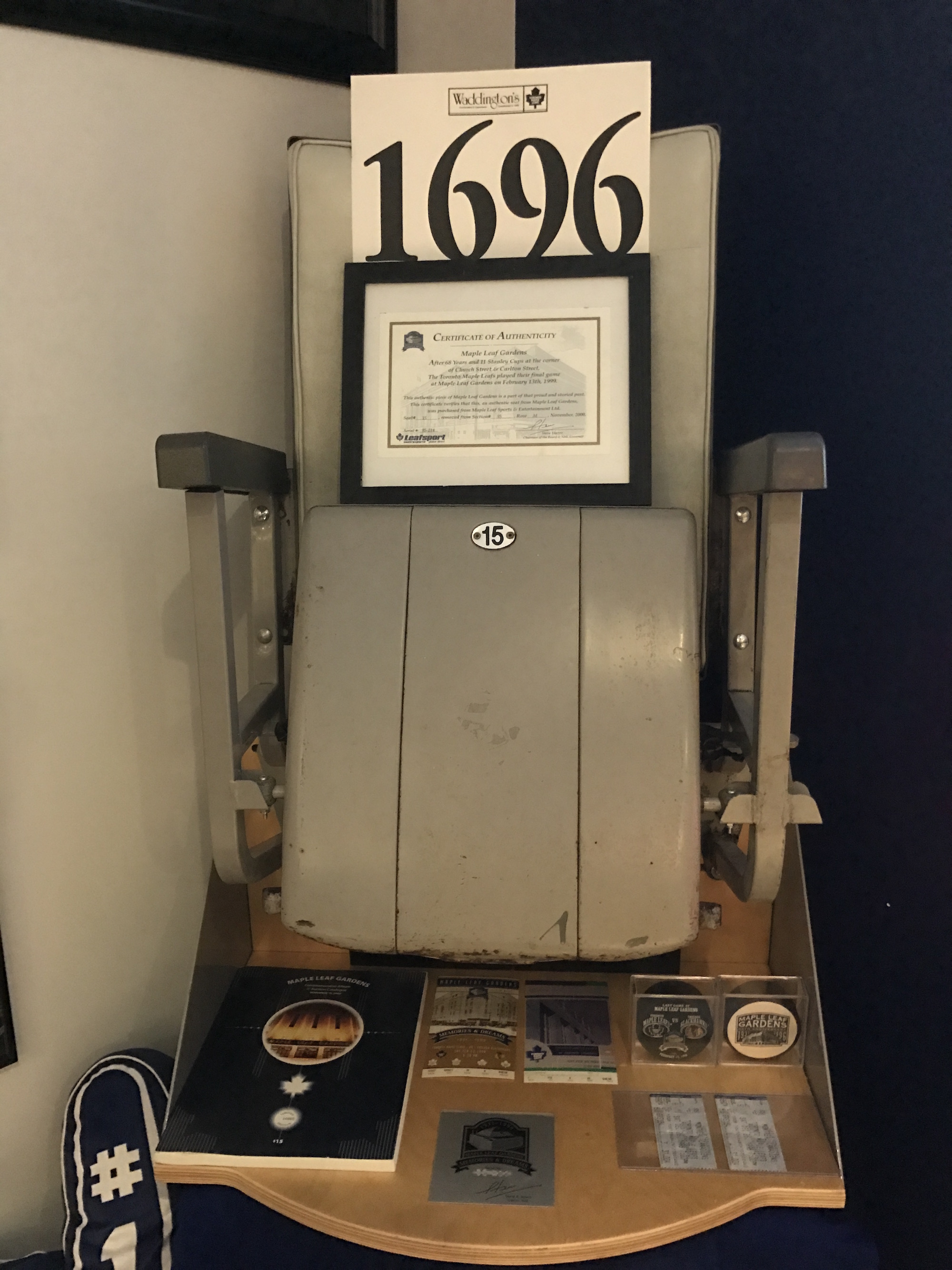 The most prized piece in the collection is an original seat for Maple Leafs Gardens, which served as the home of the team from 1930 until 1999. The seat was given to the owner by his wife, as a graduation present after they had also gone to the last game at the historic arena vs The Montreal Canadiens.

For those non-Leafs fans out there, the collection also features tons of signed Wayne Gretzky, Team Canada, and baseball memorabilia.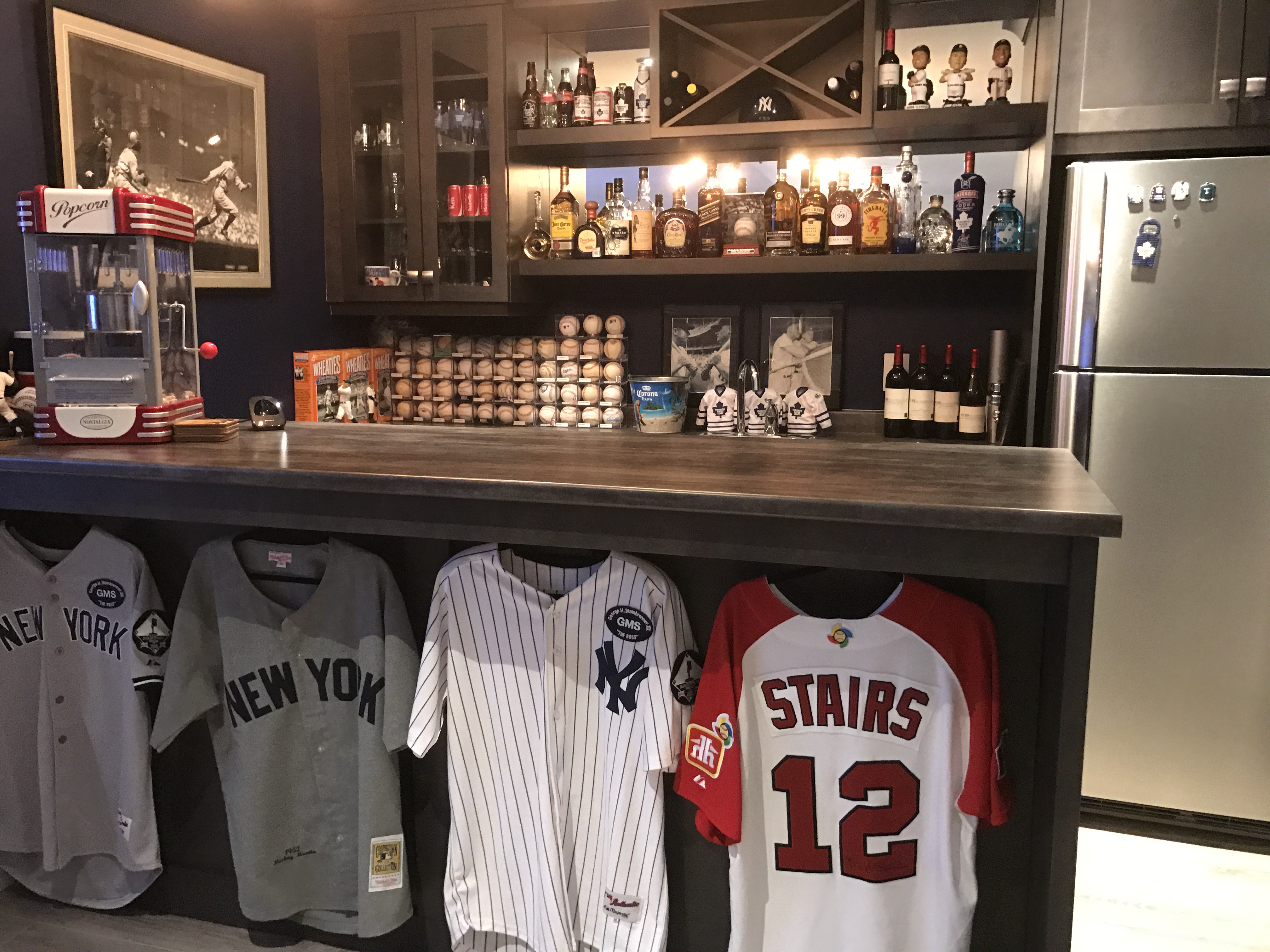 Not only is it rich with history and nostalgia, but the fully stocked bar really puts the icing on the cake for what would be the ideal place to watch a game for any sports fan.
However, combined with the great vibes and stories behind each piece, is an incredible amount of dedication to build such a collection spanning decades of work and passion for our nation's great game!
Have a story idea, comment or want to be a contributor? Connect with us at [email protected] today!
Author:
Chris Steeves
Chris is an editor and writer for Welcome Mat. He is based out of Moncton, New Brunswick, Canada.