By Maria Brito
As concerns about climate change and environmental sustainability continue to grow, the demand for sustainable housing in Canada is on the rise. Sustainable housing refers to homes and buildings that are designed and constructed to minimize their environmental impact and promote energy efficiency. In this article, we will explore some of the initiatives and innovations driving the rise of sustainable housing in Canada.
Green Building Standards:
One of the key initiatives driving the rise of sustainable housing in Canada is the adoption of green building standards. In 2017, the federal government launched the Pan-Canadian Framework on Clean Growth and Climate Change, which includes a commitment to update and improve building codes and standards to make buildings more energy-efficient and sustainable. Several provinces and territories have also implemented their own green building standards, including the LEED (Leadership in Energy and Environmental Design) certification program.
Net-Zero and Passive House Design:
Net-zero homes are designed to produce as much energy as they consume, while passive house design focuses on creating homes that require minimal energy for heating and cooling. These approaches to sustainable housing are gaining popularity in Canada, with more builders and developers incorporating these design principles into their projects.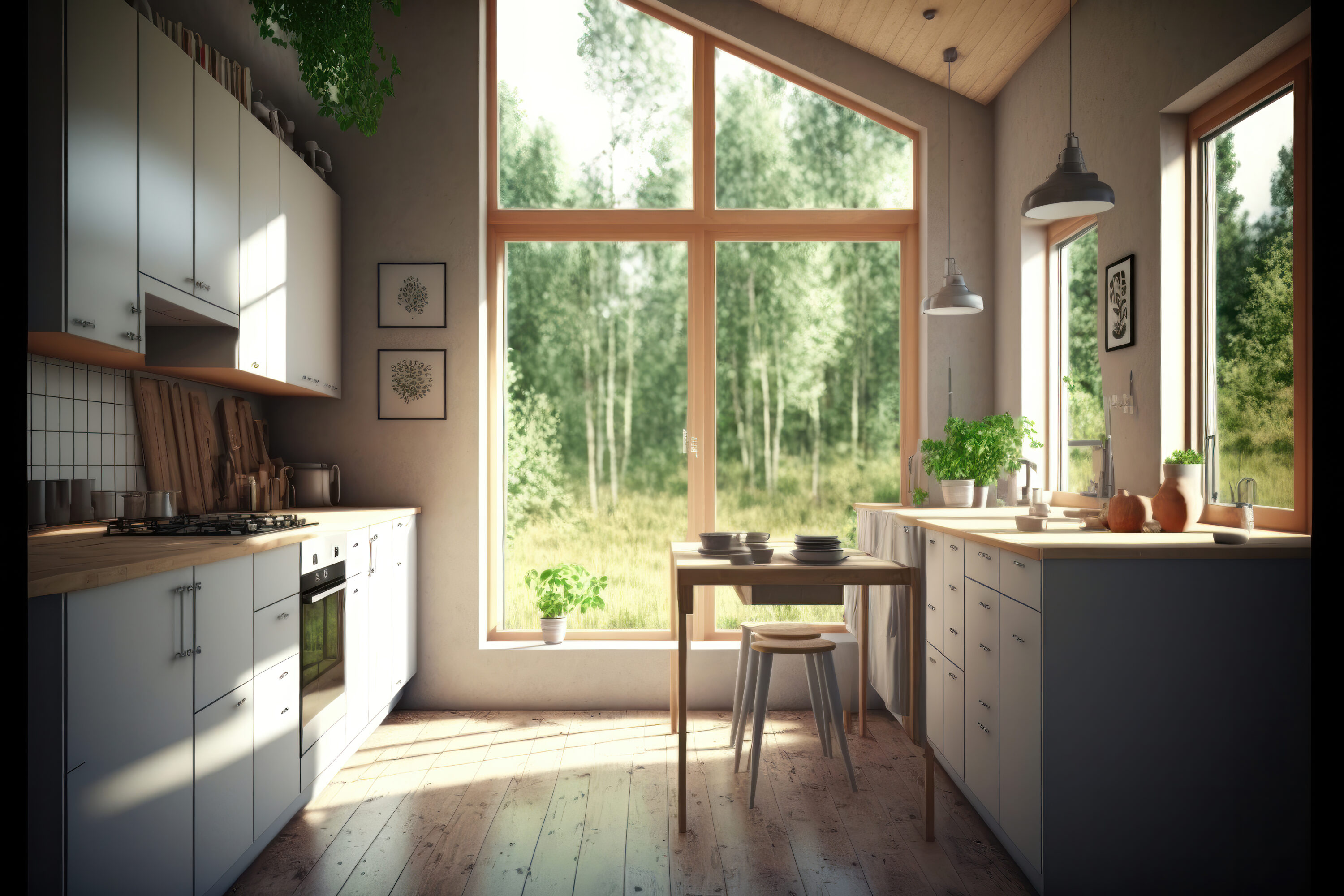 Renewable Energy Systems:
The use of renewable energy systems such as solar panels, wind turbines, and geothermal systems is also becoming more common in sustainable housing projects in Canada. These systems can help reduce a home's reliance on non-renewable energy sources and lower energy costs over the long term.
Innovative Materials and Technologies:
The use of innovative materials and technologies is also driving the rise of sustainable housing in Canada. For example, some builders are using materials such as straw bale, rammed earth, and hempcrete to create homes that are more sustainable and energy-efficient. Other technologies, such as smart home systems, are being incorporated to help homeowners monitor and manage their energy use.
Community-Based Sustainable Housing:
Another trend in sustainable housing in Canada is the development of community-based projects that promote sustainable living. These projects often include shared amenities such as gardens, community spaces, and renewable energy systems, which can help reduce energy consumption and promote a sense of community among residents.
The rise of sustainable housing in Canada is a positive development in the fight against climate change and the promotion of environmental sustainability. Initiatives and innovations such as green building standards, net-zero and passive house design, renewable energy systems, innovative materials and technologies, and community-based projects are all contributing to the growth of sustainable housing in Canada. As more Canadians become aware of the benefits of sustainable housing, it is likely that demand for these types of homes will continue to rise, driving further innovation and investment in this important area.
About PropertyGuys.com: PropertyGuys.com Inc. is a private sale franchise network and marketplace. Each PropertyGuys.com franchise is independently owned and operated (collectively "Us" or "We"). We represent neither the buyer nor the seller and we are not licensed to trade in real estate. We neither warranty nor make any representations as to the outcome of a property sale and we do not warrant or guarantee the services provided by third parties. © 2022/2023 PropertyGuys.com Inc., All Rights Reserved. Legal Disclaimer: The subject matter developed within this article is only intended to provide general information and is for general informational purposes only. The contents do not constitute advice, are not intended to be a substitute for professional advice, and should not be relied upon as such. You should always seek legal advice or other professional advice in relation to any legal or financial decisions that you intend on making.