By Maria Brito
Selling a home is more than just a transaction; it's an emotional journey for both sellers and potential buyers. When it comes to making a lasting impression, home staging emerges as a powerful tool. Home staging isn't merely arranging furniture or adding a few decorative elements – it's a strategic process that transforms a space into a captivating experience. In this article, we'll explore the art of staging your home and how it can elevate its appeal and value in the competitive real estate market.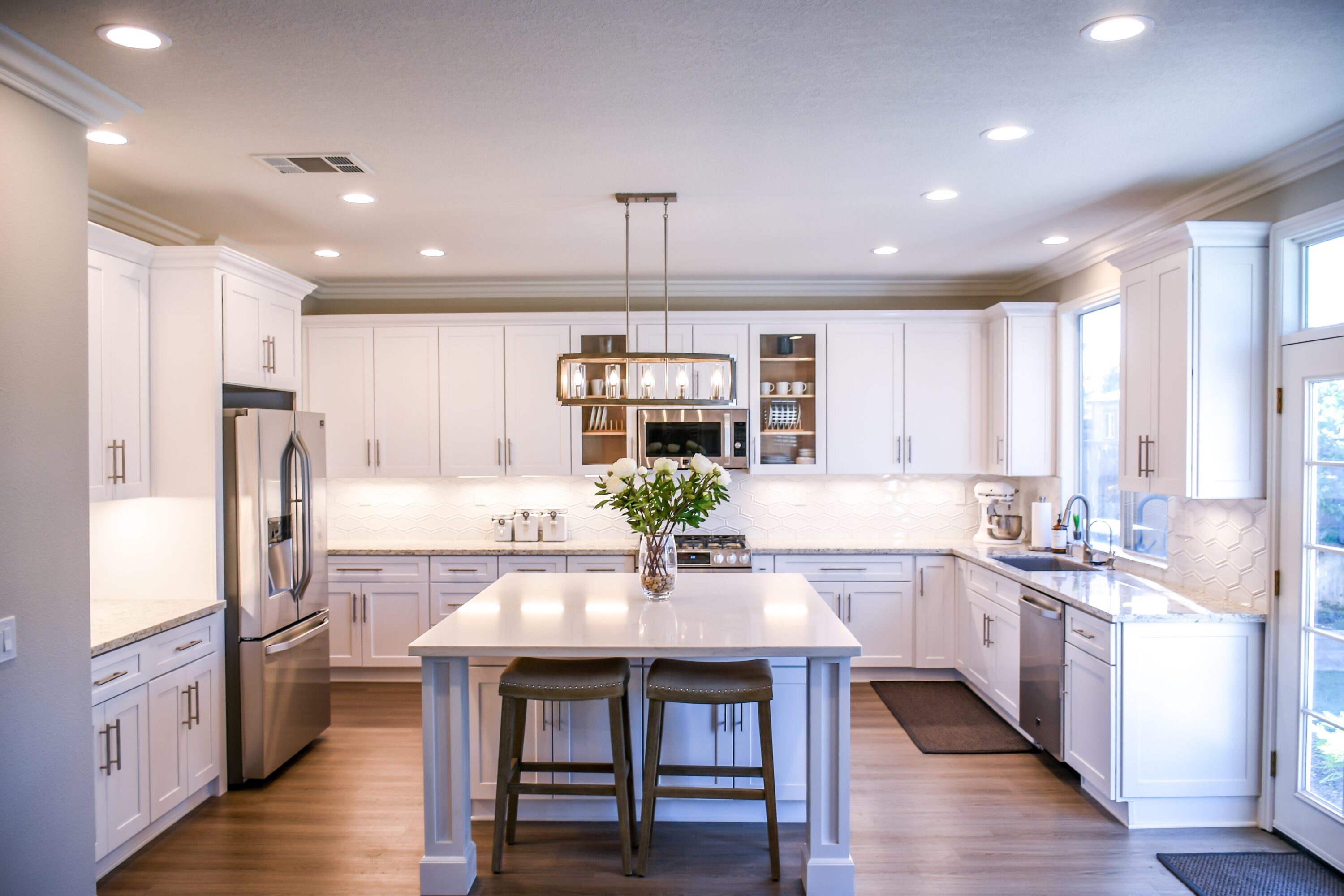 Understanding Home Staging
Home staging is the process of preparing a property for sale by highlighting its best features and downplaying its flaws. The goal is to create an environment that allows potential buyers to envision themselves living in the space. Staging goes beyond simple cleaning; it involves rearranging furniture, using appropriate decor, and optimizing the layout to create a harmonious and inviting atmosphere.
Key Benefits of Home Staging
First Impressions Count: The first impression a buyer has of a property can significantly impact their perception. Staging helps create a positive and memorable first impression, drawing potential buyers in as soon as they step through the door.
Highlighting Potential: Staging showcases the potential of every room, helping buyers see how the space can be used effectively. Whether it's transforming an underutilized corner into a cozy reading nook or displaying a room's versatility, staging emphasizes possibilities.
Emotional Connection: A well-staged home can evoke emotions in potential buyers, allowing them to connect with the property on a personal level. This connection can play a crucial role in their decision-making process.
Photogenic Appeal: In the digital age, most buyers begin their search online. A staged home looks more appealing in photographs, attracting more attention and clicks on online listings.
Higher Perceived Value: Staging can make a property appear more valuable. When buyers see a home that's move-in ready and aesthetically pleasing, they might be willing to pay a premium for it.
Effective Home Staging Tips
Declutter and Depersonalize: Clear out personal items and excess clutter to create a clean and neutral canvas. This allows potential buyers to imagine their own belongings in the space.
Optimize Furniture Arrangement: Arrange furniture in a way that maximizes the flow of each room. Avoid overcrowding and ensure there's enough space for easy movement.
Neutral Color Palette: Choose a neutral color scheme for walls and decor. Neutral colors create a calming and inviting environment that appeals to a wide range of buyers.
Enhance Curb Appeal: The exterior of your home matters just as much as the interior. Maintain a well-groomed yard, add some fresh plants, and make sure the entrance is inviting.
Focus on Key Rooms: While staging the entire house is beneficial, pay extra attention to key rooms like the living room, kitchen, master bedroom, and bathrooms. These spaces often hold significant importance for buyers.
Natural Light and Mirrors: Make the most of natural light by using sheer curtains and placing mirrors strategically to reflect light and create an illusion of spaciousness.
Attention to Detail: Pay attention to small details like fresh flowers, decorative cushions, and tasteful artwork. These elements can add character to a space without overwhelming it.
Professional Staging vs. DIY
While some homeowners opt for DIY staging, professional home stagers bring a trained eye and expertise to the process. They can envision the potential of a space and know how to highlight its best features. However, for those on a budget, there are numerous online resources and guides available to help with DIY staging.
Home staging is a powerful tool that can significantly enhance the appeal and value of your property. By creating an inviting, well-organized, and aesthetically pleasing environment, you're not only attracting potential buyers but also helping them see the true potential of the space. Whether you choose to hire a professional stager or take on the challenge yourself, the effort put into staging is an investment that can lead to a faster sale and potentially higher offers in the competitive real estate market.
About PropertyGuys.com: PropertyGuys.com Inc. is a private sale franchise network and marketplace. Each PropertyGuys.com franchise is independently owned and operated (collectively "Us" or "We"). We represent neither the buyer nor the seller and we are not licensed to trade in real estate. We neither warranty nor make any representations as to the outcome of a property sale and we do not warrant or guarantee the services provided by third parties. © 2023 PropertyGuys.com Inc., All Rights Reserved. Legal Disclaimer: The subject matter developed within this article is only intended to provide general information and is for general informational purposes only. The contents do not constitute advice, are not intended to be a substitute for professional advice, and should not be relied upon as such. You should always seek legal advice or other professional advice in relation to any legal or financial decisions that you intend to make.