By Maria Brito
In an era defined by environmental awareness and technological innovation, the real estate industry is undergoing a transformative shift towards sustainable and smart homes. This movement not only addresses the growing concern for the planet's well-being but also caters to the evolving needs and preferences of modern homeowners. The fusion of eco-consciousness and cutting-edge technology has given rise to a new generation of homes that are setting the standard for the future.
Sustainable Living, Sustainable Homes
The concept of sustainability has permeated every aspect of our lives, and housing is no exception. Sustainable homes are designed to minimize their ecological footprint, utilizing energy-efficient appliances, renewable energy sources, and eco-friendly building materials. Solar panels, rainwater harvesting systems, and energy-efficient insulation are becoming common features, significantly reducing utility bills and carbon emissions.
Builders and developers are also adopting practices like green roofs, which provide natural insulation and mitigate urban heat islands, contributing to improved air quality and more harmonious coexistence with the environment.
Smart Homes: Where Convenience Meets Efficiency
Smart home technology is revolutionizing the way we interact with our living spaces. From thermostats that adjust based on your daily routine to lighting systems that respond to voice commands, these innovations enhance convenience while minimizing resource wastage.
Connected devices like smart thermostats, motion-sensing lights, and automated window blinds optimize energy consumption by adapting to occupants' behaviors and preferences. Homeowners can remotely control and monitor their homes through smartphone apps, ensuring lights are off, doors are locked, and appliances are powered down when not in use.
The Intersection of Sustainability and Smart Technology
The synergy between sustainability and smart technology is evident in concepts like the "smart grid." This technology integrates renewable energy sources, like solar panels, with energy storage systems and grid management tools. It enables homeowners to generate their own energy, store excess for later use, and even sell surplus energy back to the grid, creating a decentralized energy ecosystem.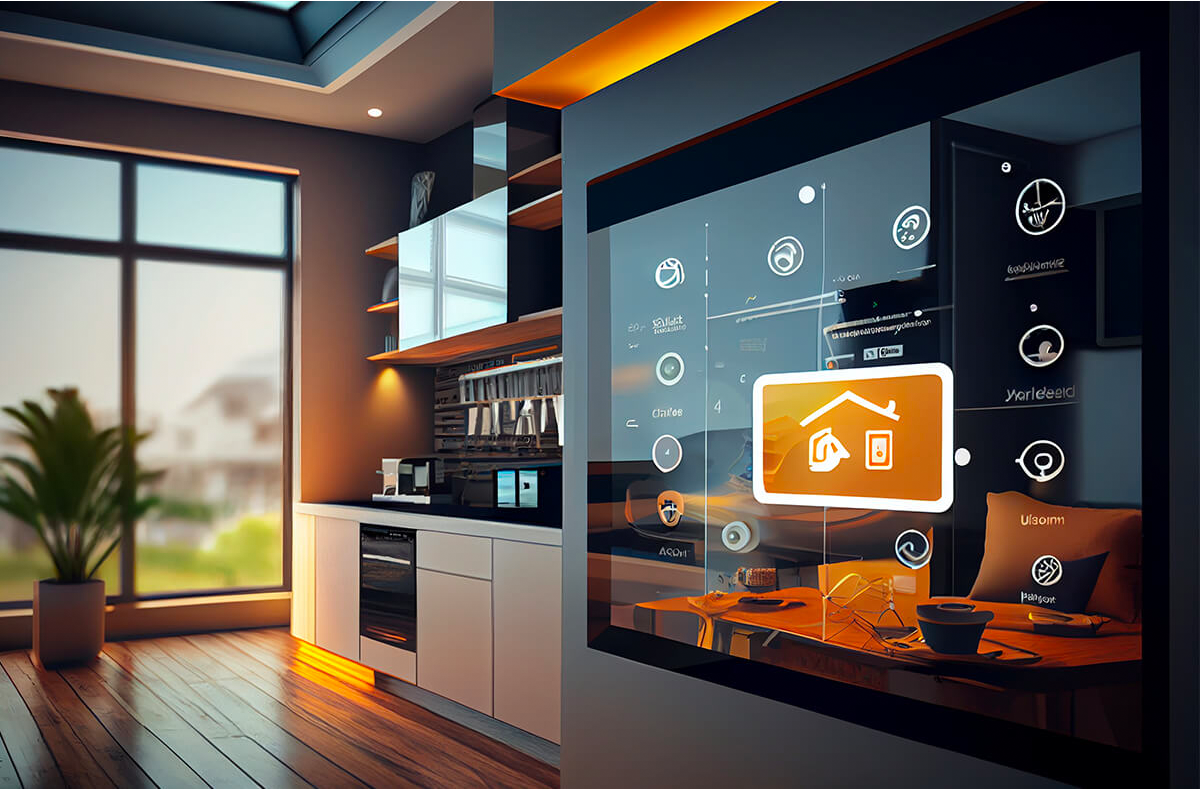 Moreover, data analytics plays a crucial role in optimizing energy consumption. Smart homes gather data on energy usage patterns, helping homeowners identify areas where improvements can be made, leading to more informed decisions about energy-efficient practices and equipment upgrades.
Shaping the Future of Real Estate
Sustainable and smart homes are more than just trends; they're a reflection of a growing societal shift towards responsible living and technological integration. As consumers become increasingly conscious of their environmental impact, homes that offer energy savings, reduced carbon footprints, and enhanced convenience are positioned to be sought-after commodities.
Real estate developers who embrace these concepts are not only contributing to a more sustainable future but also aligning themselves with the expectations of a new generation of homebuyers. The rise of sustainable and smart homes marks a significant leap forward for the industry—one that prioritizes both the well-being of its inhabitants and the planet we all call home.
About PropertyGuys.com: PropertyGuys.com Inc. is a private sale franchise network and marketplace. Each PropertyGuys.com franchise is independently owned and operated (collectively "Us" or "We"). We represent neither the buyer nor the seller and we are not licensed to trade in real estate. We neither warranty nor make any representations as to the outcome of a property sale and we do not warrant or guarantee the services provided by third parties. © 2023 PropertyGuys.com Inc., All Rights Reserved. Legal Disclaimer: The subject matter developed within this article is only intended to provide general information and is for general informational purposes only. The contents do not constitute advice, are not intended to be a substitute for professional advice, and should not be relied upon as such. You should always seek legal advice or other professional advice in relation to any legal or financial decisions that you intend on making.