By Zac Smith
Welcome to the first installment of the PG Community Spotlight. PG Community Spotlight is all about, you guessed it, shining a spotlight on the great small businesses and events that surround our local communities. Supporting local is key and creating that platform for local entrepreneurs to tell their story is the content we want to showcase to the public! To start things off, we stopped by Working Class, a Menswear and skateboarding shop, here in the heart of Moncton, New Brunswick. We had the pleasure to speak with Justin Allain, founder of Working Class, as he shared his story while enlightening us on the variety of customers he sees on a day-to-day basis. Justin's passion for skateboarding is showcased throughout this interview and we're stoked for you to take a deeper dive into this. Let's see what he has to say!
First of all, we wanted to know about the origin and inspiration behind starting Working Class. Justin indicates that it was basically out of necessity since the local skateboard shop closed down. He knew that he didn't want Moncton to be without a skate shop, and that was the inspiration to start it. He also realized that just the skateboard portion wasn't enough to sustain the business. "I thought of incorporating a men's style boutique shop as well, that's where it all started", he says.
Justin then touched on the wide range of customers that walk through his door. "It's funny, because we have a pretty wide range of customers, from the 7-year-old kid starting off, wanting his first skateboard, to the 60-70 guy looking for a pair of leather boots, with everywhere in between", he says. Aside from menswear items such as jeans, shirts, and shoes, they also have a barbershop that works very well with the clientele to provide a full experience.
We knew that Working Class offered products such as menswear, skateboards, and even a barbershop, but we wanted to know what other products/ services they offered. "We have a full-service skate section, which you can come in and get your board serviced if you need to put new components on it" Justin stated. To add to that, they have over 25 years of industry experience.
When asking Justin what his favorite Skateboard brand as he chuckled and said " Working Class, of course!". He does his best to handpick all of the brands that come in, as focusing on independent skater-owned brands is important to him and he wants to shine a light onto them, playing hand in hand with his independently owned business.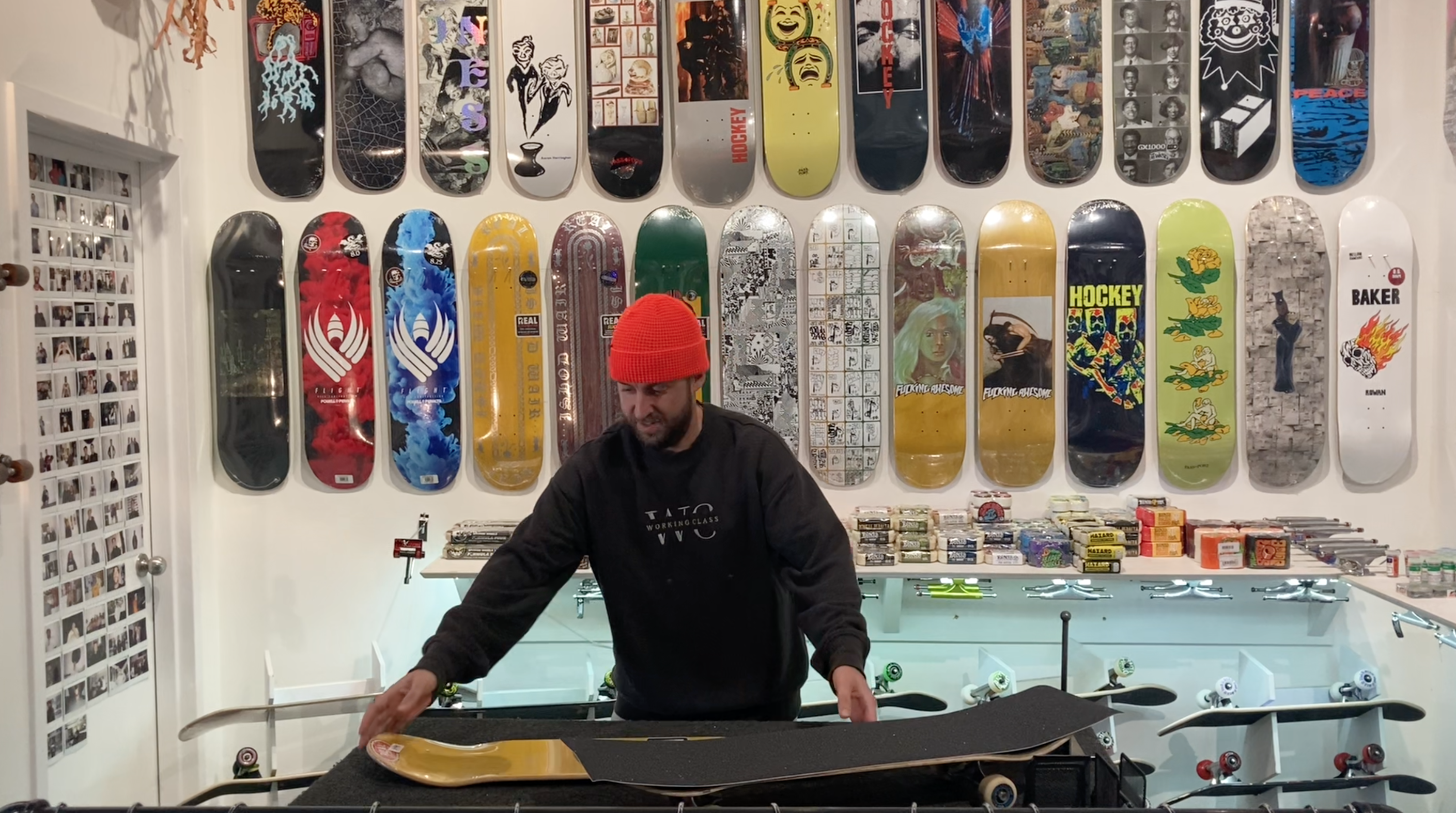 The question we were most looking forward to was him telling us something about the business that a lot of people don't know about. "I also spent a lot of years as a sponsored skateboarder, traveling around, before I did this," Justin says. He spent time all over Canada and the United States, China, Thailand, Malaysia, and parts of Europe.
Thank you for diving into the first installment of PG Community Spotlight. This is an exciting time for us, as we want to experience the journeys that local entrepreneurs embark on and give them a platform to showcase just how important they are. Listed below are Working Class's social handles, go and support them on all their platforms!
As we embark on this journey together, we will see familiar faces and faces that we have yet to meet, which leads me to ask. Who would you like to see next?
About the Author: Zach Smith is a real estate enthusiast with PropertyGuys.com. He can be reached at zsmith@propertyguys.com. About PropertyGuys.com: PropertyGuys.com Inc. is a private sale franchise network and marketplace. Each PropertyGuys.com franchise is independently owned and operated (collectively "Us" or "We"). We represent neither the buyer nor the seller and we are not licensed to trade in real estate. We neither warranty nor make any representations as to the outcome of a property sale and we do not warrant or guarantee the services provided by third parties. © 2022/2023 PropertyGuys.com Inc., All Rights Reserved.
Legal Disclaimer: The subject matter developed within this article is only intended to provide general information and is for general informational purposes only. The contents do not constitute advice, are not intended to be a substitute for professional advice, and should not be relied upon as such. You should always seek legal advice or other professional advice in relation to any legal or financial decisions that you intend on making.