With winter comes frigid temperatures, unexpected conditions, not enough sunlight, and more. During these few months, we crave to make our home a special place to stay inside. In order to bring back that warmth and coziness into your home and find the inspiration to do so, here are some tips on how to make your home look fresh!
Go for earthy colors: A quick wall painting will really bring out happy feelings, such as calmness and comfort. Earthy colors, take compared to the great outdoors, such as warm greens, caramel, ash gray, burly wood, etc. The best thing about these colors is that they're very versatile, not only in the sense that they all cover different tones but also in where they would be best represented. Living rooms and kitchens are great for these colors to be presented in, as not only are they 2 rooms that you spend an ample amount of time in, but they're also welcoming colors. Colors such as Ocean Blue work well with bathrooms and bedrooms, as it's a very relaxing/calm color.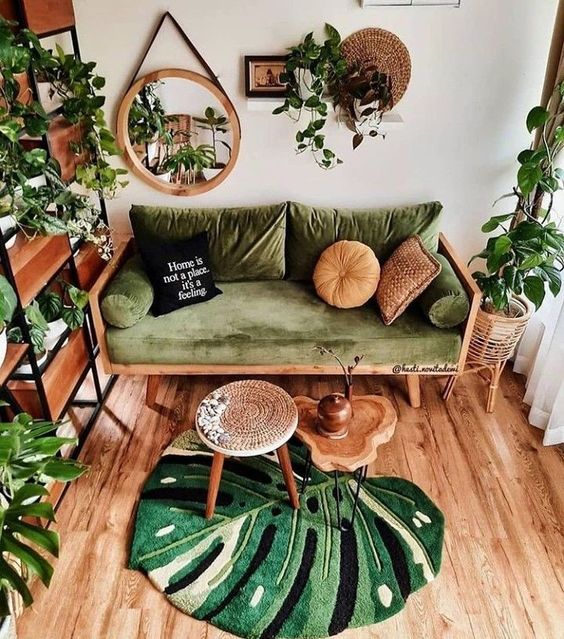 Choose cozy textiles: Just like how certain colors can bring out an entire room, so can different textiles and features. Things that bring warmth into a room like soft accessories such as flannel sheets, cashmere, and wool throws, not only look good but there are lots of options on how they can be displayed. In places such as on the edge of the bed, couches, and rugs, the possibilities are endless. It's all about taking the form of textiles, as not only do they bring warmth to a specific room, but they're versatile in how you can decorate a room.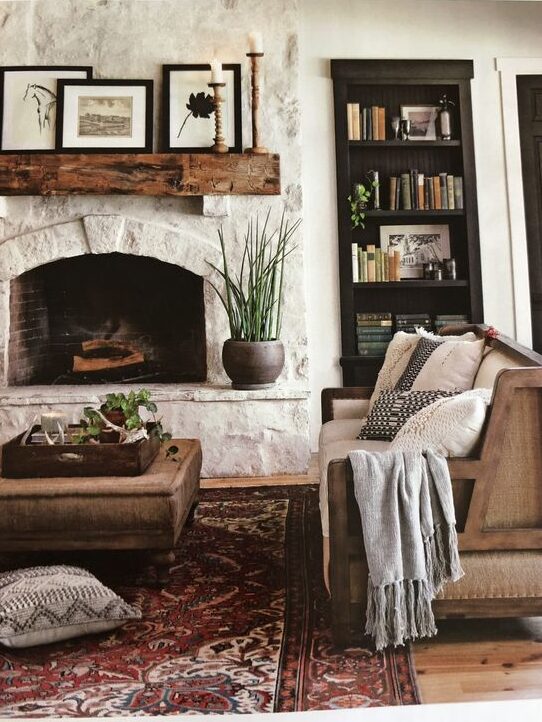 Insulate against the cold: This one is less of a design aspect and more of an important tip come wintertime. Creating a cozy environment is important and not checking your windows/doors for leaks could not only affect that but could also cost you money, in the expense of repairs. Adding window drapes and blinds will also reduce the loss of heat, which is important in its own aspect while saving you money! You can also use drapes and blinds to add more personality to your home.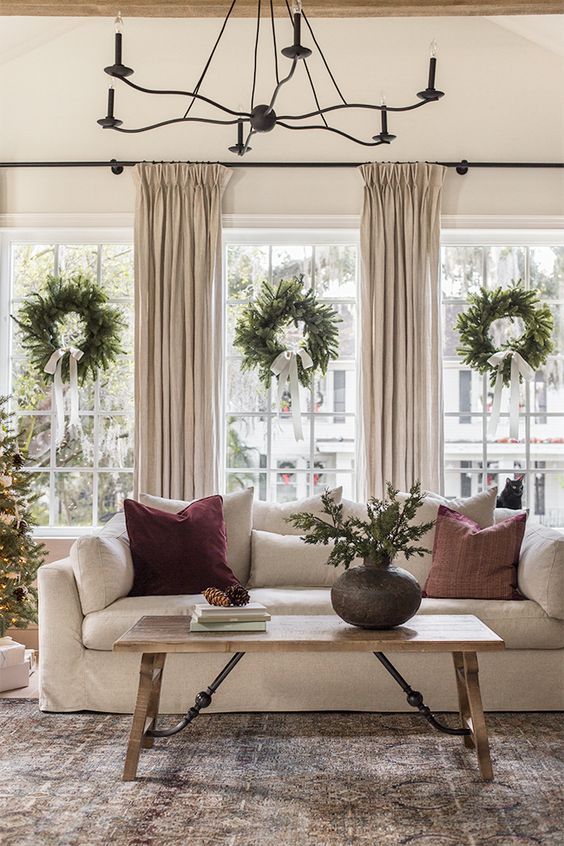 Adding seasonal scents: A lot of people when thinking of interior design during winter, think visually, but that's not the only way you can improve your atmosphere. Items such as natural diffusers offer natural aromatherapy, while also humidifying areas of your house. We highly recommend doing a simmer pot with some oranges, cinnamon, cloves, and rosemary to have fragrance for hours in your home. Lastly, items from outdoors such as Wreaths and branches add that rustic feeling to your household, offering different dynamics to your surrounding atmosphere.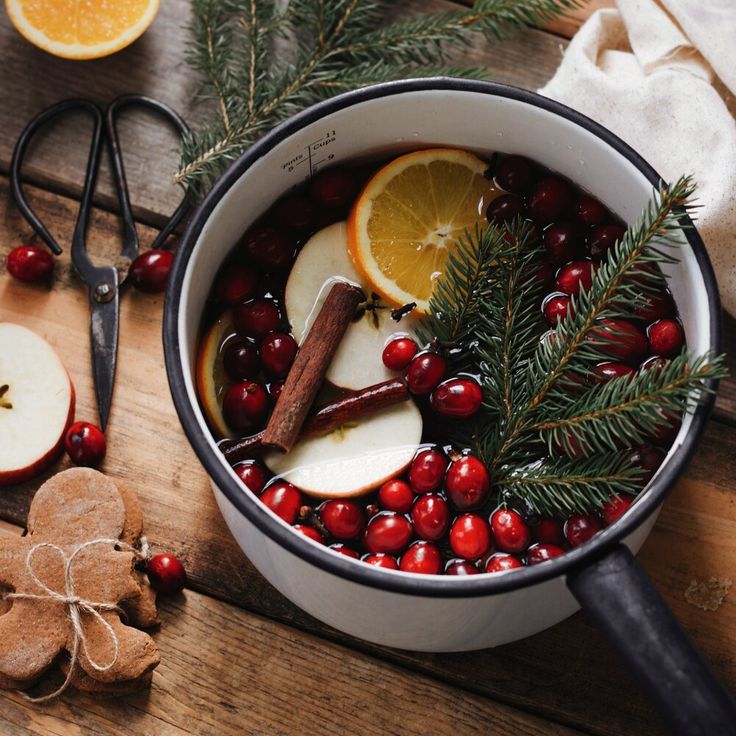 Dim down the lights: Lighting is key for making your home cozier, and also creating a more positive environment during winter. By implementing softer lighting, you'll provide a warmer environment, making rooms less dim and more relaxing, especially after coming home from work or during winter blizzards. Dimmer switches can also be added to existing outlets. Rooms such as bedrooms and living rooms can benefit the most from these upgrades.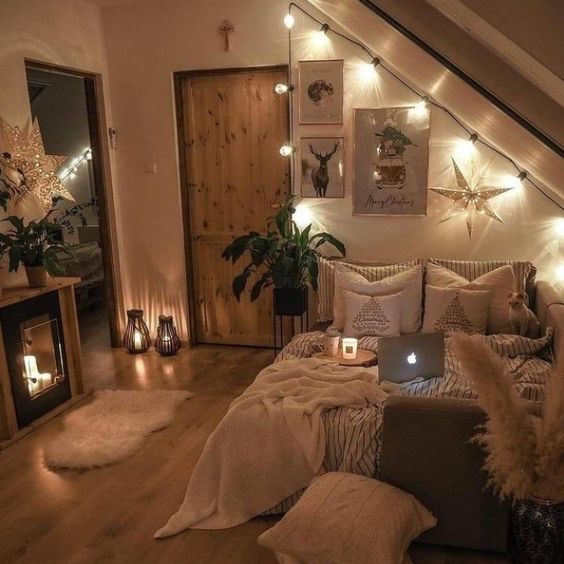 We hope you enjoyed all these tips and apply them to your home to have a more comforting and cozy ambiance in your house. Don't forget you can apply these tips in an office, a business, or even an event!
About the Author: Zach Smith is a real estate enthusiast with PropertyGuys.com. He can be reached at [email protected]. 
About PropertyGuys.com: PropertyGuys.com Inc. is a private sale franchise network and marketplace. Each PropertyGuys.com franchise is independently owned and operated (collectively "Us" or "We"). We represent neither the buyer nor the seller and we are not licensed to trade in real estate. We neither warranty nor make any representations as to the outcome of a property sale and we do not warrant or guarantee the services provided by third parties. © 2022/2023 PropertyGuys.com Inc., All Rights Reserved.
Legal Disclaimer: The subject matter developed within this article is only intended to provide general information and is for general informational purposes only. The contents do not constitute advice, are not intended to be a substitute for professional advice, and should not be relied upon as such. You should always seek legal advice or other professional advice in relation to any legal or financial decisions that you intend on making.