Small spaces demand smart furniture that are multi-purpose and could extend to the outdoors when you want to entertain. We have found 9 projects that show how simple items can work in both indoor and outdoor spaces, depending on your needs. There is no need to have both if you don't have space, just make sure your furniture can multi-task!  So, don't hold back this spring – get your tools out and make something amazing.
Basket case
Baskets are not only great for storing things for picnics, they add texture and create lovely focal points around the home. Use them indoors or out in unexpected ways, like on top of a cupboard to fill otherwise empty space, or outdoors with soft throws for friends to snuggle up with when the evening chill sets in.
Wheel it out
Adding wheels to furniture makes it easy to move around to fulfill different needs. Taking a workstation outdoors to be used as a barbecue trolley is so much easier if you can just wheel it out. This barbecue trolley can double up as an extra workspace or a small island unit in the kitchen when it's not being used outside.
Another quick trick is put your bigger indoor pot plants on wheels to make it easy to find the perfect spot for them indoors and to be able to wheel them out when they need a bit of pruning or just fresh air. Secure four castor wheels to a flat wooden surface and place the plant on top.
Life is too short to break your back carrying around potted plants!
Centre stage
You can update your existing picnic table to incorporate one of these clever ideas or build one from scratch if you follow this tutorial.
For the more festive among us, there is the ice bucket centrepiece that will save you a few trips to the kitchen and back. Perfectly cooled drinks at your fingertips also save you lots of patio space that otherwise would've been used for a drink trolley or station.
Another idea is to add some greenery by filling the centre with succulents. You will find a wide variety at your local nursery. Try to keep it interesting and mix up the colours and textures by using different varietals next to each other. Remember to keep the bottom of the planters perforated so that you have proper drainage for the plants. Line them with gardening cloth to prevent the soil from falling through.
You can also create a clever little storage compartment in the middle of the table. Another great space saver for a small apartment or cottage garden.
Set the table
A dining area sets the scene for family dinners or sharing a meal with friends. And inevitably, it also ends up being a work surface or craft area if you live in an apartment or cottage.
Choosing the right size table is important. By keeping it light weight or even investing in one that can extend when you have guests, you maximize the use of a single item of furniture. And by keeping it light, you'll be able to easily take it outside for alfresco dining when the sun is out.
If you are feeling inspired, why not put in a bit of elbow grease and make your own? Follow this easy tutorial to guide you.
Light it up
The easiest way to inject some fun and ambiance into an interior, no matter the size, is by using a simple string of fairy lights. Lining the sky above your outdoor table with fairy lights is the perfect dash of festive any party needs.
You can also take it a few steps further and drape them over potted plants and trees to create an inexpensive and magical nightscape.
On the Floor
Floor pillows are very versatile and add a bohemian touch to a space. Stacked together, they also create makeshift occasional furniture like a sofa or daybed.
Entertain in maximum informal comfort by having guests sit on floor cushions at a coffee table made of stacked palettes.
If you are planning on using the floor pillows as a more permanent fixture on a patio or in an outdoor area, then look for hardwearing fabric that has been treated to weather the elements.
 Chef's palette
We have been seeing a lot of vertical palette gardens on social media and they just seem to be evolving to even more clever and beautiful creations.
This versatile herb garden can be hung on any wall, interior or exterior, to suit the needs of your herbs in any season. You can really impress your guests by giving your dishes a fresh edge with herbs from your own mini garden.
Shut in
Vintage shutters are highly sought after items in thrift shops because they make for interesting wall art. Combine them with other found items for a completely unique focal in your outdoor space. And because these beauties were made to withstand the elements, you can leave it outside all year round.
They can also be converted to hanging herb gardens by hooking potted herbs onto the slats. Combine interesting props in between for added visual interest.
Daydreaming
Another palette project showing just how versatile this reclaimed material is, is this dreamy, swinging daybed.
When not in use outdoors it can easily be unhooked and used as an extra bed for your guests, or stacked and repurposed as a coffee table.
Dress the bed in beautiful linen and contrasting scatter cushions. Layering the bed with a soft cotton throw that hangs over the sides will soften the hard edges and make it look even more inviting.
With 9 projects to choose from, you have plenty to keep you busy until the summer is officially here. Which one will you choose?
Have a story idea, comment or want to be a contributor? Connect with us at welcomemat@propertyguys.com today!
Author: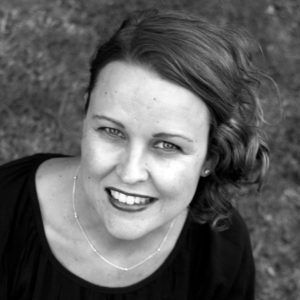 Germarie Bruwer
Germarie is a full-time blogger with an award-winning blog called Homeology.co.za, focusing on interior design, decor, trends and DIY. After a successful 16 year retail interior design career, with well-known brands like Laura Ashley, Fendi and Christian Dior, she left corporate design and became a pro blogger. She writes on all things interior from her studio at the back of an old farm house in the beautiful Franschhoek valley, where she lives with her husband and 3 boys.