By Maria Brito
Co-living spaces, also known as shared housing or communal living, have been on the rise in Canada in recent years. These spaces offer an alternative to traditional housing options, allowing residents to live in a community-oriented environment while sharing amenities and resources. However, the evolution of co-living spaces in Canada has also brought about its fair share of challenges and opportunities.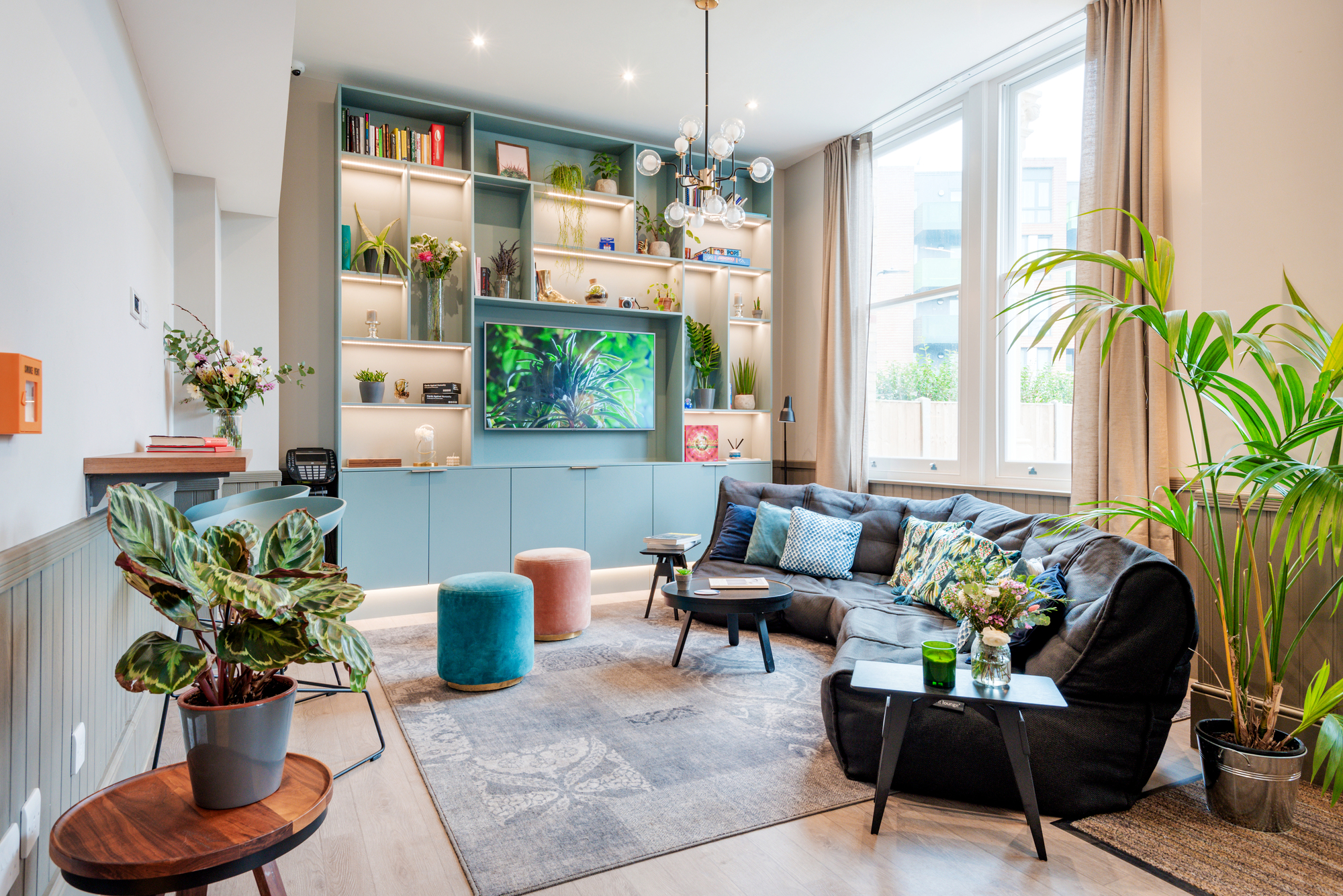 Opportunities for Co-Living Spaces in Canada
One of the main opportunities for co-living spaces in Canada is the affordability factor. As housing prices continue to rise, many individuals and families find it increasingly difficult to afford a home or even a rental unit. Co-living spaces offer an alternative solution, allowing residents to share the cost of rent and utilities, ultimately reducing the financial burden of housing.
Another opportunity for co-living spaces in Canada is the sense of community they provide. For many individuals, living in a big city can be isolating, with limited opportunities to connect with others. Co-living spaces provide a built-in community, allowing residents to socialize and build relationships with one another. Additionally, these spaces often offer shared amenities such as communal kitchens, living areas, and outdoor spaces, further promoting a sense of community and togetherness.
Challenges of Co-Living Spaces in Canada
One of the main challenges of co-living spaces in Canada is the legal and regulatory framework. Currently, there are no specific regulations in place for co-living spaces, which can make it difficult for landlords and tenants to navigate. This lack of regulation can also create uncertainty around issues such as liability and insurance.
Another challenge of co-living spaces in Canada is the potential for conflict among residents. Living in close quarters with others can lead to disagreements over noise, cleanliness, and sharing of resources. It is important for co-living spaces to have clear guidelines and policies in place to mitigate these conflicts.
Finally, there is the challenge of scalability. Co-living spaces tend to be smaller in scale than traditional housing developments, and it can be difficult to scale up the model while maintaining the sense of community that makes these spaces appealing. Additionally, there may be limited availability of suitable properties in desirable locations, further limiting the potential for growth.
Conclusion
The evolution of co-living spaces in Canada presents both opportunities and challenges. While these spaces offer an affordable and community-oriented housing option, there are also legal and regulatory hurdles to overcome, as well as potential conflicts among residents. Despite these challenges, the popularity of co-living spaces is likely to continue to grow in Canada, as more and more people seek out alternative housing options that prioritize community and affordability.
About PropertyGuys.com: PropertyGuys.com Inc. is a private sale franchise network and marketplace. Each PropertyGuys.com franchise is independently owned and operated (collectively "Us" or "We"). We represent neither the buyer nor the seller and we are not licensed to trade in real estate. We neither warranty nor make any representations as to the outcome of a property sale and we do not warrant or guarantee the services provided by third parties. © 2022/2023 PropertyGuys.com Inc., All Rights Reserved. Legal Disclaimer: The subject matter developed within this article is only intended to provide general information and is for general informational purposes only. The contents do not constitute advice, are not intended to be a substitute for professional advice, and should not be relied upon as such. You should always seek legal advice or other professional advice in relation to any legal or financial decisions that you intend on making.