By Gbemi Aleke
Selling your home can be exciting yet challenging. You want to attract potential buyers, make a lasting impression, and ultimately close the deal as quickly as possible. The secret weapon in your arsenal? Staging your home like a pro! Get ready to transform your property into a buyer's dream with this ultimate guide to staging for a quick sale.
1. Master the Art of Curb Appeal
First impressions matter, and your home's exterior is the first thing buyers see. Make it count! Trim the hedges, plant some colorful flowers, and give your front door a fresh coat of paint. A welcoming entrance sets the tone for the entire viewing.
2. Declutter Like You're Marie Kondo
Before you even think about furniture and decor, tackle the clutter monster. Channel your inner minimalist and start decluttering like a pro. Remove personal items, excessive furniture, and anything that doesn't contribute to the overall aesthetics. Remember, less is more when it comes to staging.
3. Let There Be Light
Dark and dingy spaces won't win you any brownie points with buyers. Maximize natural light by opening curtains and blinds, and ensure all bulbs are working. Consider upgrading to brighter, energy-efficient LED bulbs to make your home shine.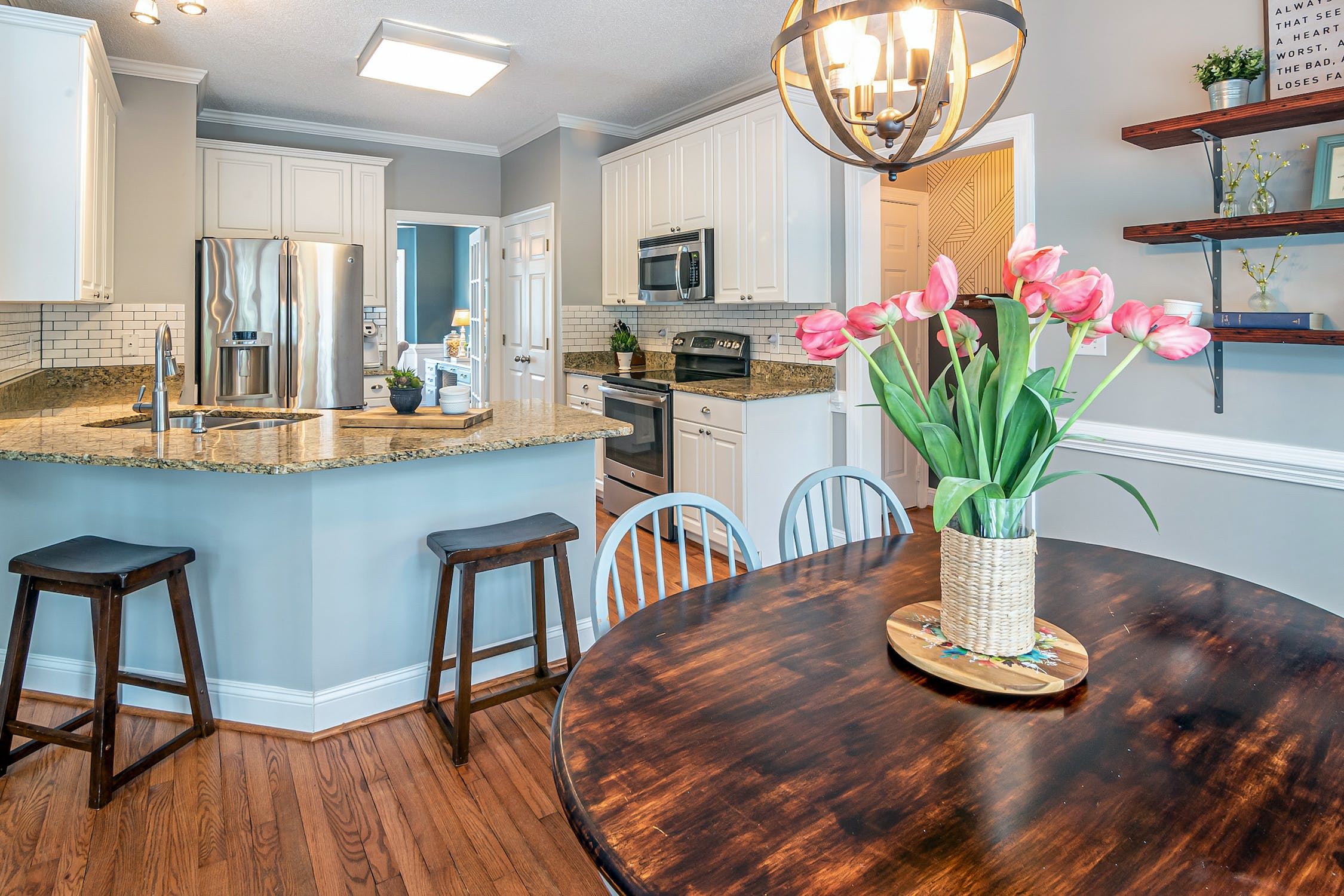 4. Professional Photography
Invest in professional photography. High-quality images will showcase your home in the best light online, where most buyers start their search. A picture is worth a thousand words, and you want those words to be "I must see this house!"
5. Market It Strategically
Work with a savvy real eatate expert like Propertyguys.com to market your staged home effectively. Utilize online listings, social media, and traditional marketing methods to cast a wide net. A well-presented home will generate more interest and potentially lead to multiple offers. Connect with a Propertyguys.com rep to learn more.
In conclusion, staging your home for a quick sale isn't rocket science, but it does require a strategic approach. By following these tips and putting in the effort to present your home in the best possible way, you'll be well on your way to attracting eager buyers and achieving a speedy sale. So, roll up your sleeves, declutter, and let the staging magic begin! Happy selling!
About PropertyGuys.com: PropertyGuys.com Inc. is a private sale franchise network and marketplace. Each PropertyGuys.com franchise is independently owned and operated (collectively "Us" or "We"). We represent neither the buyer nor the seller and we are not licensed to trade in real estate. We neither warranty nor make any representations as to the outcome of a property sale and we do not warrant or guarantee the services provided by third parties. © 2023 PropertyGuys.com Inc., All Rights Reserved. Legal Disclaimer: The subject matter developed within this article is only intended to provide general information and is for general informational purposes only. The contents do not constitute advice, are not intended to be a substitute for professional advice, and should not be relied upon as such. You should always seek legal advice or other professional advice in relation to any legal or financial decisions that you intend to make.