What does it mean to be an MV-Zee? Our "Most Valuable Zees" are ambassadors of the PropertyGuys.com brand, are active in their community and above all, demonstrate what it means to be honourable entrepreneurs and humanists. They go above and beyond their call to action and make an honest effort to better the lives of their clients and of fellow Zees. Every single franchise owner can become an MV-Zee and should all strive to become one. Jamie and Kristelle Campbell of Cumberland County are a textbook example of what it means to embody the title of Most Valuable Zee!
The Campbells are a family-driven franchise. They are extremely active in their community, holding fundraisers for Relay for Life and participating in events such as Coldest Night of the Year. In fact, since the beginning of 2021, the Campbells have started an incredible project. Once a month, for every sold sign that goes on a lawn in Cumberland County, the Campbells will donate $25 to a local charity. We'll let you do the math on how charitable that they have been.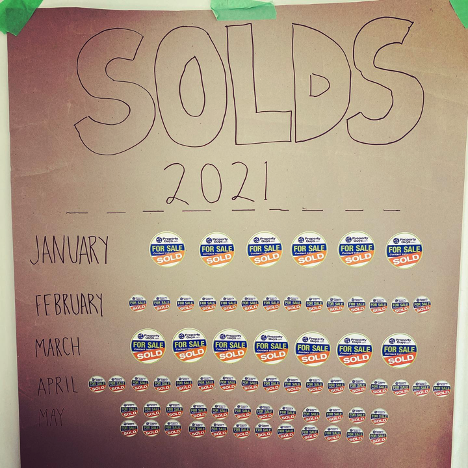 Jamie and Kristelle show no sign of pumping the brakes any time soon, as their sold board just continues to fill up! The Campbells exemplify what it means to be an MV-Zee, and we at HQ can't wait to continue to watch them grow!