Ontario home inspectors are the only real estate professionals involved in real estate transactions who have yet to be regulated by the province. Consumer Services Minister Marie-France Lalonde is looking to change that soon.
Due to an influx of home inspection services being offered in Ontario, Lalonde and the Ministry of Consumer Services put together a 16-person home inspector panel three years ago. It was made up of real estate professionals, lawyers, home inspectors, educators and consumer advocates. Its mandate was to review home inspector qualifications in Ontario, and make recommendations to better regulate the industry.
The panel's findings were published last week.
Many home buyers rely on home inspections to ensure their investment is protected, and should be able to safely assume that all home inspectors are diligent in their work. However, according to the panel, "anyone can call themselves a home inspector," in Ontario.
True or false, the findings of a home inspection can have serious implications for any real estate transaction.
"I have seen mistakes on both sides of the fence. I've seen serious buyer's remorse from clients whose inspector omitted or failed to notice something, and I've also seen purchases fall apart because an inspector amplified something trivial," said Barry Hunnakko, buying consultant for PG Direct Realty Brokerage. "Either way, it goes to show that home inspectors play a pivotal role in buyer confidence and security."
In response to the panel's findings, the Ministry of Consumer Services made a commitment to regulate the home inspection industry, and draft legislation is expected this fall.
In total, the panel made 35 recommendations to the Ministry of Consumer Services, including the licensing of Ontario home inspectors, the creation of standard qualifications to become a home inspector and the creation of a delegated administrative authority to oversee the industry.
Although the panel estimated that around 1,500 home inspectors are currently operating in Ontario, a simple yellowpages.ca search reveals there are 1,372 home inspection companies currently advertising on the listing site alone. The number of home inspectors in Ontario is likely much higher than the panel estimates.
Real Estate industry members welcome the regulation of home inspectors.
"As a real estate brokerage working exclusively with buyers, we see this as an important step forward in the protection of consumers. Establishing a set of minimum professional standards would give consumers peace of mind, knowing that they will receive quality advice as they embark on what is possibly the biggest purchase of their lifetime," said Andreea Campobasso, President of PG Direct Realty Brokerage. "It only makes sense that inspectors are adequately licensed, trained and regulated."
Even the Ontario Association of Home Inspectors, the only home inspection association regulated under the Ontario government said, "OAHI supports the establishment of common competency requirements for home inspectors to operate in Ontario. Licensing offers a reasonable way of permitting an individual to begin offering home inspection services to the public with the assurance of that basic competency being in place."
"For inspectors to keep up-to-date on common Ontario Building Code practices as well as to commit to providing a standardized level of service, only better protects buyers," Hunnakko said. "It's high time that inspectors are held to a government regulated standard."
Have a story idea, comment or want to be a contributor? Connect with us at welcomemat@propertyguys.com today!
---
 Tyler Batten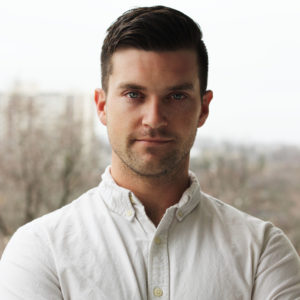 Tyler is a freelance journalist and salesperson representing PGDirect Realty. He is based out of Halifax, Nova Scotia.