By Maria Brito
Spring is often considered the ideal time to sell a house as it marks the beginning of the peak season for real estate transactions. With warmer weather, longer days, and blooming flowers, potential buyers are more likely to be in a positive mood and more receptive to making a purchase. To help you make the most of the spring selling season, we've compiled a list of 5 tips to ensure that your home stands out from the crowd.
Spruce up your curb appeal
The first impression potential buyers will have of your home is the exterior, so it's important to make sure that it looks its best. Start by cleaning up any debris, trimming the hedges, mowing the lawn, and power washing the walkways and driveway. Add some colorful plants or flowers to your garden beds, and consider repainting the front door or updating the hardware to give your home a fresh, modern look.
Declutter and depersonalize your home
When it comes to selling your home, less is often more. Remove any clutter, knick-knacks, and personal items that may distract buyers from the features of your home. Keep surfaces clean and organized, and try to create a neutral, minimalist atmosphere that will appeal to a wide range of buyers.
Before listing your home, it's important to take care of any necessary repairs or maintenance tasks. This could include fixing leaky faucets, replacing worn-out carpets or flooring, and painting over scuffs and marks on the walls. Taking care of these small details will show potential buyers that your home is well-maintained and move-in ready.
Staging your home is an important step in creating an attractive and welcoming environment for potential buyers. Start by rearranging furniture to create a sense of flow and openness, and consider adding some fresh, neutral decor such as throw pillows or artwork to make the space feel more inviting. If you're not confident in your ability to stage your home, consider hiring a professional home stager to help you out.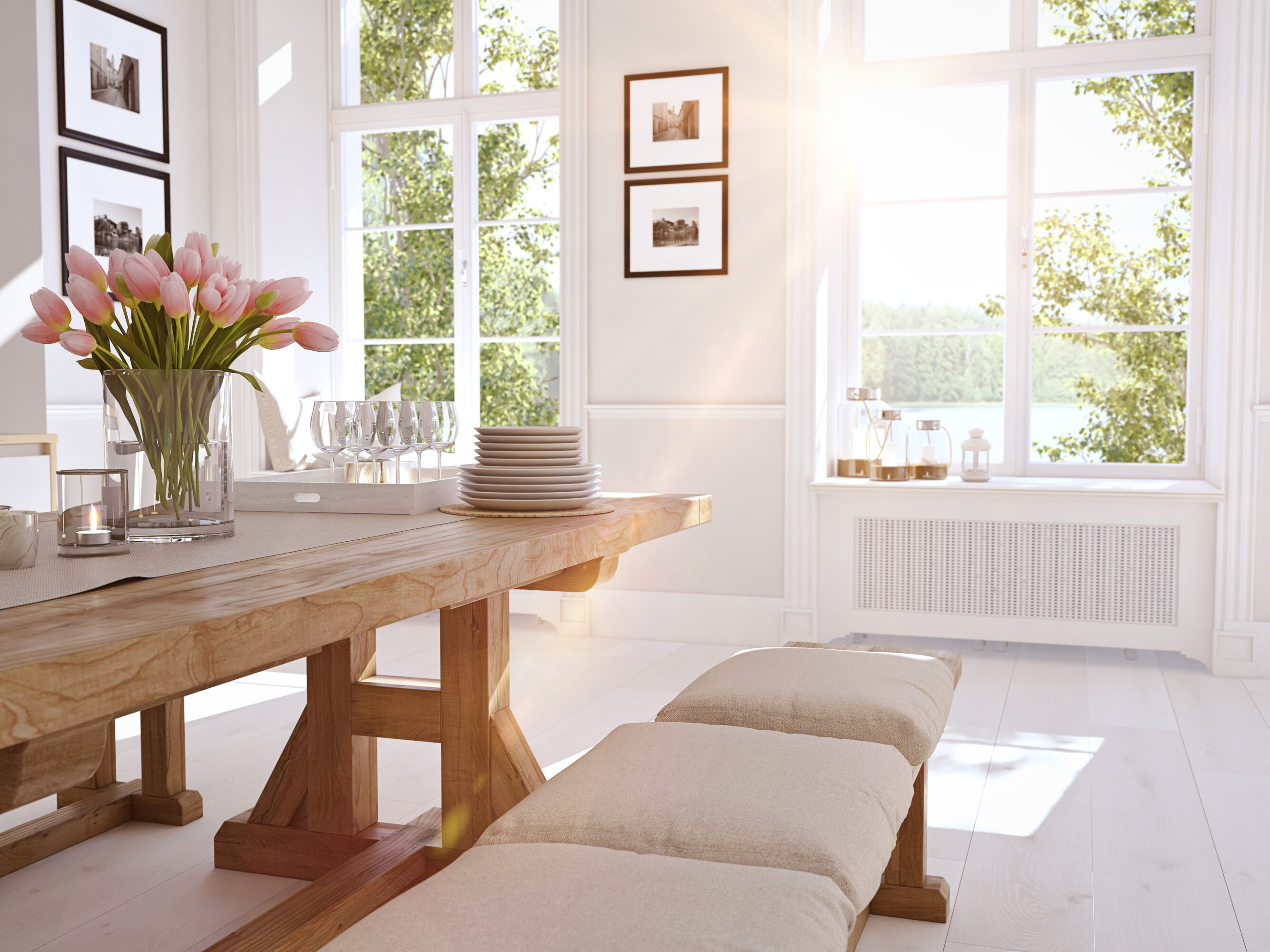 Price your home competitively
Finally, pricing your home competitively is essential if you want to attract potential buyers. Research the local market to get a sense of what similar homes are selling for, and work with a real estate agent to come up with a price that accurately reflects the value of your home. Keep in mind that overpricing your home can lead to it sitting on the market for too long, which could ultimately lead to a lower sale price.
In conclusion, selling your home in the spring can be a great opportunity to capitalize on the peak real estate season. By following these 5 tips, you can ensure that your home looks its best, appeals to a wide range of buyers, and is priced competitively, setting you up for a successful sale.
About PropertyGuys.com: PropertyGuys.com Inc. is a private sale franchise network and marketplace. Each PropertyGuys.com franchise is independently owned and operated (collectively "Us" or "We"). We represent neither the buyer nor the seller and we are not licensed to trade in real estate. We neither warranty nor make any representations as to the outcome of a property sale and we do not warrant or guarantee the services provided by third parties. © 2022/2023 PropertyGuys.com Inc., All Rights Reserved. Legal Disclaimer: The subject matter developed within this article is only intended to provide general information and is for general informational purposes only. The contents do not constitute advice, are not intended to be a substitute for professional advice, and should not be relied upon as such. You should always seek legal advice or other professional advice in relation to any legal or financial decisions that you intend on making.