It's Valentine's Day and it seems everyone is either doing a fun evening with singles (#Galentines), or having a romantic night for two. When you're away from your better half, you spend a lot of time missing them, not just on Vday. We've compiled a list of household gadgets and apps to help a little with the longing in long distance relationships. We're talking SFW gadgets, so get your head out of the gutter before reading on.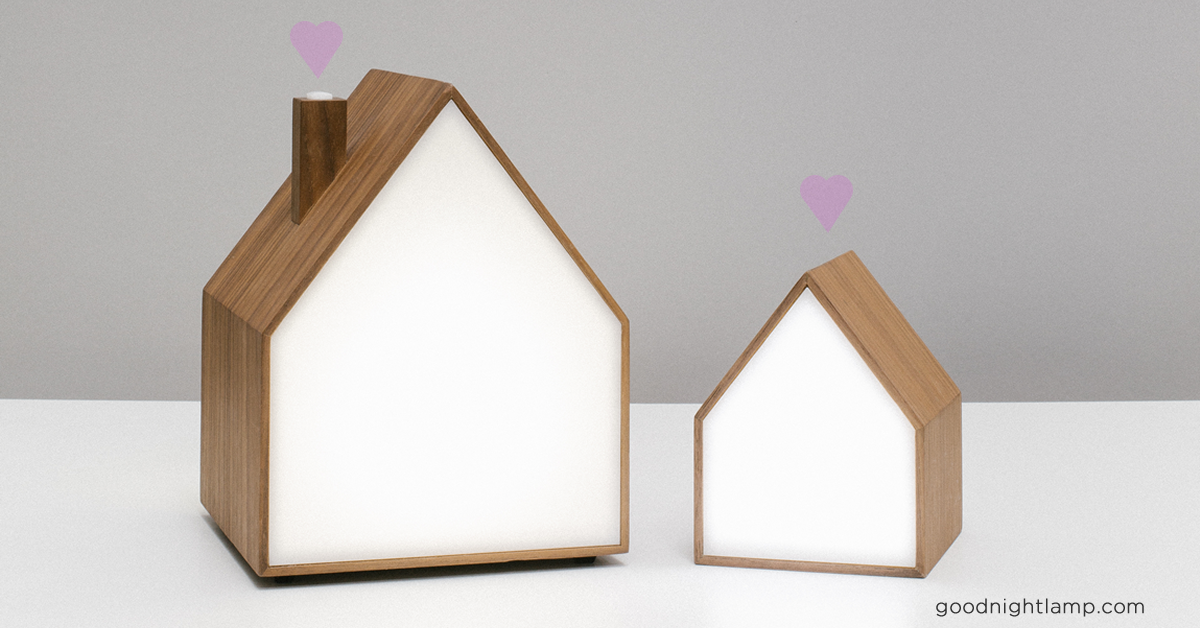 These innovative house-shaped lamps are made in London, UK and aim to connect you with loved ones near and far through the warm glow of their light. Not your ordinary lamp, you turn the large one on when you're available to chat and the little lamps you've given to friends and family turn on too – anywhere in the world. You can use these little lights to notify your peeps that you're thinking of them, ready to FaceTime or that you're waiting up for their call. Now your sweetheart can know when you're home safe or ready to watch a movie together over the phone – popcorn not included.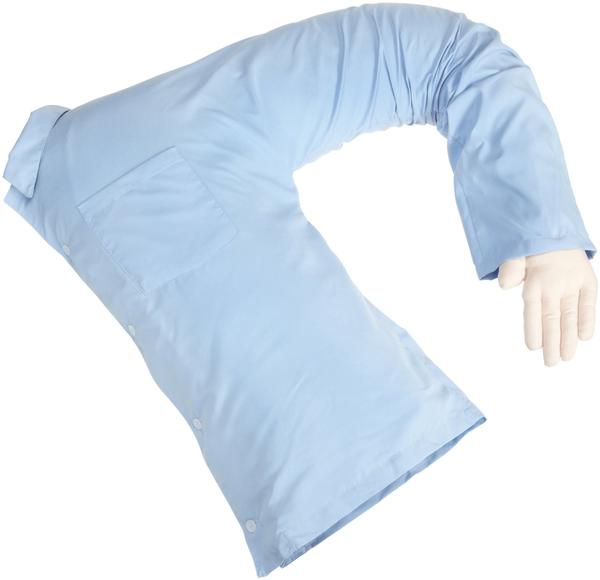 It's no secret that snuggling up to a pillow at night helps you feel cozier – but can it make you feel less lonely? Introducing the Boyfriend Pillow! Yes, this is a real thing. But before you knock it, you should try it! Not only is it shaped so that you can snuggle up as if there's a *strong* arm around you, it also wears a nice blue button down – so you can assume he works 9-5 too. We don't know about making you feel closer to the real thing, and it's not really high tech, but hey – it's a funny conversation piece!
Many DIY versions are also available online – like this helpful YouTube tutorial
3)
TapTap
Wristband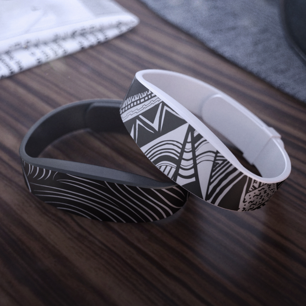 Have you ever wanted your partner to know you're thinking of them, simply with a tap of our finger? Welcome the TapTap – a set of wristbands that are connected to each other just like you and your mate. You wear one, they wear the other and when you want to send them some love – you tap your wristband and they feel a vibration on theirs. It can also track your activity, sleep and be used as a game controller – which makes it slightly more useful than telling your partner to set their phone on vibrate and then texting them.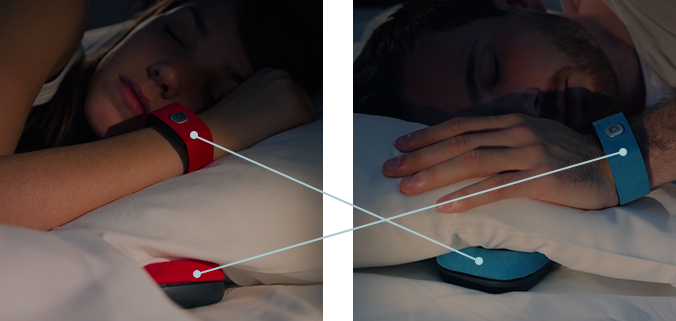 Not just a Zayn song or another wristband – this one senses your heartbeat in real time and wait for it… transmits it to your partner! But unlike the product earlier in this list, this one comes with a little speaker that you and your loved one put under your pillows to hear and feel each other's heart rhythm. So when you close your eyes, you will actually feel like your partner is right there.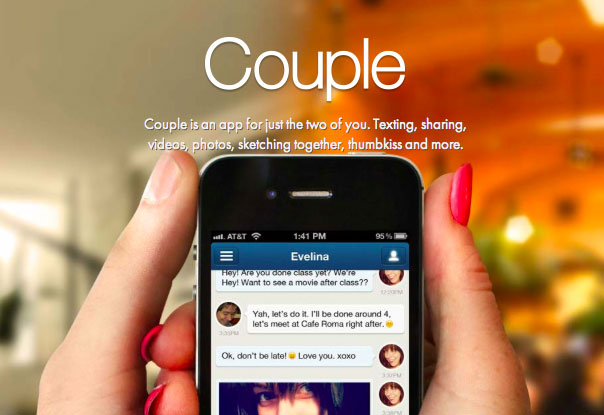 This app (formerly called Pair) helps you keep all of your cute (and very normal) moments with your partner in one place. You can chat, send photos, live draw things together and even have your ghost fingerprint on the screen for your partner to match and fireworks go off! Not really, but it's kind of cute. For anyone that loses or smashes their phone often, this would be a great app to keep all of your precious memories safe. Couple makes sure that you are hyper-connected with your loved one, whether you're near or far.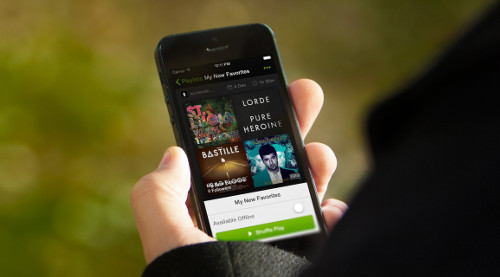 Ok, so this technically isn't an app for romance – but what better way to connect than through music? Create and share playlists with your boo, kind of like a modern way to give them a mixtape. Whether it's keeping them updated on your favorite songs or sharing a passionate playlist that says how much you love and miss them. Let's be honest – Marvin Gaye is going to say it way smoother than you ever could!
7) Go old school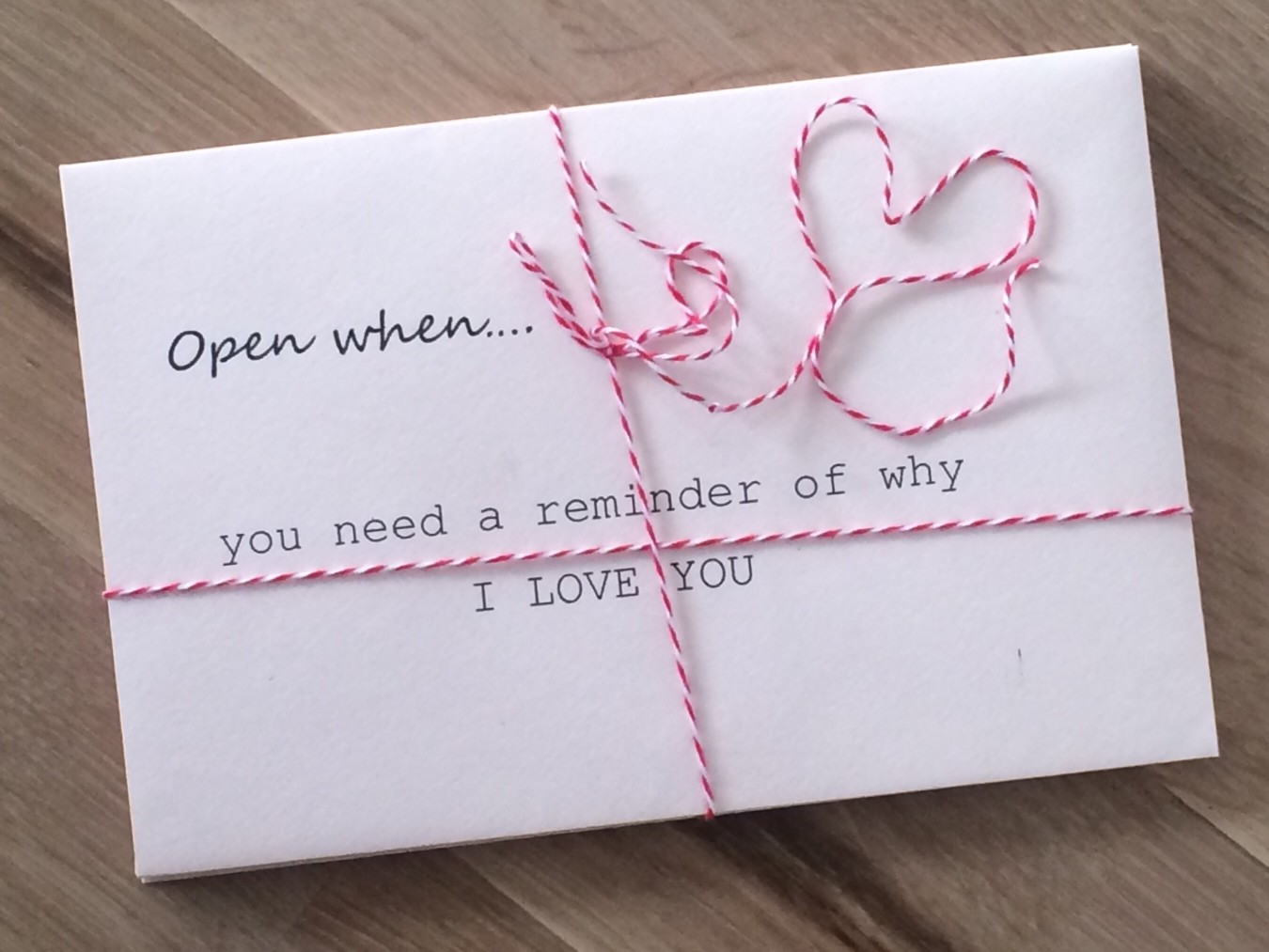 If all else fails – handwritten love letters go a long way! You don't need all those gadgets to say how you feel, just write what's from the heart. Your lover will appreciate your words on paper more than any technology.
Have a story idea, comment or want to be a contributor? Connect with us at welcomemat@propertyguys.com today!
---
Author
Ashly Bickford
Ashly is the Managing Editor for Welcome Mat. She is based out of Moncton, New Brunswick, Canada.