You Can Have Your Cake and Eat it Too. PropertyGuys.com Okanagan Franchisees Phil & Nicole Thrive by Remaining Committed to Balance and Connection
Rapidly growing a successful business while still carving out time to just be. Whoever spoke the line, "You can't have your cake and eat it too", had clearly never met Phil and Nicole Harris, franchise owners and operators of PropertyGuys.com in the Okanagan, BC area. This famous yet questionable figure of speech seems to insinuate that you can't have life both ways. You can't truly experience family if you want to run a gainful business, you can't have peace while experiencing great success, you can't expect to reach the top of a mountain if you spend any time barefoot on the ground—you can't.
But, the Harris' can and the Harris' do
From the time they opened the doors of their franchise in early 2018, the Harris family has been full speed ahead with no signs of slowing in their growth. Except, they do slow down. They do take the time. They do shut everything off sometimes in order to get quiet. The key ingredient to their success is one often left completely out of other recounts of business evolution and success. In a society that equates endless hustle and busyness with victory; Phil and Nicole quickly learned that this wouldn't work for them. Nicole remembers that when they "first started out [they] worked around the clock and [their] family life suffered." She advises that they realized early on that change needed to happen and that they needed to take a different approach. Since the early days, the couple has implemented a mandatory 5 p.m. shutdown on Friday evenings for date night and have made a point of planning plenty of family trips and outings for their three young sons. When they aren't working, you can find them out in the beautiful expanses that the Okanagan offers; bike riding, dirt biking, having picnics, bonfires, and enjoying each other's company.
In addition to decelerating and making time to truly breathe, the Harris' have also built their business on the premise of kindness and real human connection. This couple founded what they've named, The Harris Family Pet Project which helps local families get their pets the emergency vet care they need by donating a percentage from each of their listings to the cause. And in response to the COVID-19 pandemic, the Harris' immediately jumped into action by turning old and weathered 'For Sale' signs into messages of hope and placed them around their community. They were also responsible for rallying other Western franchisees to collaborate on a rendition of Bob Marley's song 'Three Little Birds', which was eventually picked up by a local news media outlet and shared broadly.
One month prior to the Harris' leading the way on these collaborative team efforts, they also managed to snag the PropertyGuys.com 2019 Ignite Award at the company's annual conference. The Ignite Award is bestowed upon those who have "accelerated their business over the past year resulting in major gains in local brand awareness, listings, revenue, and market share." Igniting. Really the perfect one-word description of how they operate. But balance is not a fairy-tale and peace in business is not a hand-out. When asked what advice they would give to another couple wanting to join forces in business together, Nicole stated that they have to "be prepared to have rough days. Lean on and support each other. Never give up and you will be a huge success."
Truly enjoying family time and running a gainful business. Living in peace while experiencing great success. Screaming from the top of a mountain one day, while remaining firmly planted on the ground the next. It doesn't come easy, but you really can have both.
The Harris' do.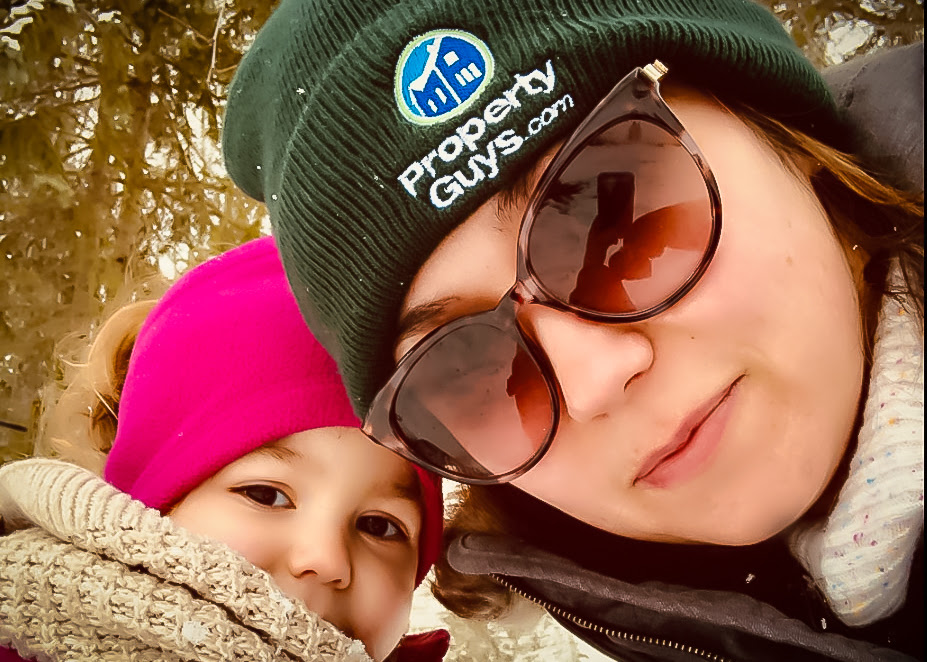 By Kaitlyn Smith
Guest Writer