By Maria Brito
Hosting an open house is an excellent way to showcase your home and attract potential buyers or visitors. When it comes to a summer open house, you have the advantage of good weather and a more relaxed atmosphere. To make the most of this opportunity, it's important to follow some key do's and don'ts to ensure a successful event. In this article, we will explore the essential guidelines for hosting a summer open house that leaves a positive and lasting impression on your guests.
The Do's:
Prepare your home: Before hosting a summer open house, invest time in decluttering, cleaning, and organizing your space. Make sure your home is well-maintained, and consider adding a fresh coat of paint or enhancing the curb appeal with some seasonal flowers and landscaping.
Set the stage: Create an inviting atmosphere by staging your home appropriately. Arrange furniture in a way that maximizes space and highlights the best features of each room. Use fresh flowers, light-colored linens, and strategically placed summer-themed decorations to enhance the ambiance.
Be strategic: Kristelle and Kristian from PropertyGuys.com Pictou, Antigonish & Guysborough Counties say: "Summer is an ideal time to showcase your home by hosting an open house. Take advantage of the warmer weather and longer daylight hours to show off your beautiful flower gardens, backyard oasis, or inviting deck. Experiment with the timing of your open house to attract more potential buyers. We've seen sellers and agents offer a summertime "brunch" event with coffee and pastries to avoid the heat of the afternoon. We also love the idea of hosting an evening open house to highlight a stunning sunset view. A summer open house is a great way to demonstrate the best features of your home and create a welcoming environment for potential buyers."
Offer refreshments: Beat the summer heat by providing refreshing beverages and light snacks for your guests. Consider serving ice-cold lemonade, iced tea, or fruit-infused water alongside a selection of seasonal fruits or finger foods. This small gesture can make visitors feel more comfortable and appreciated.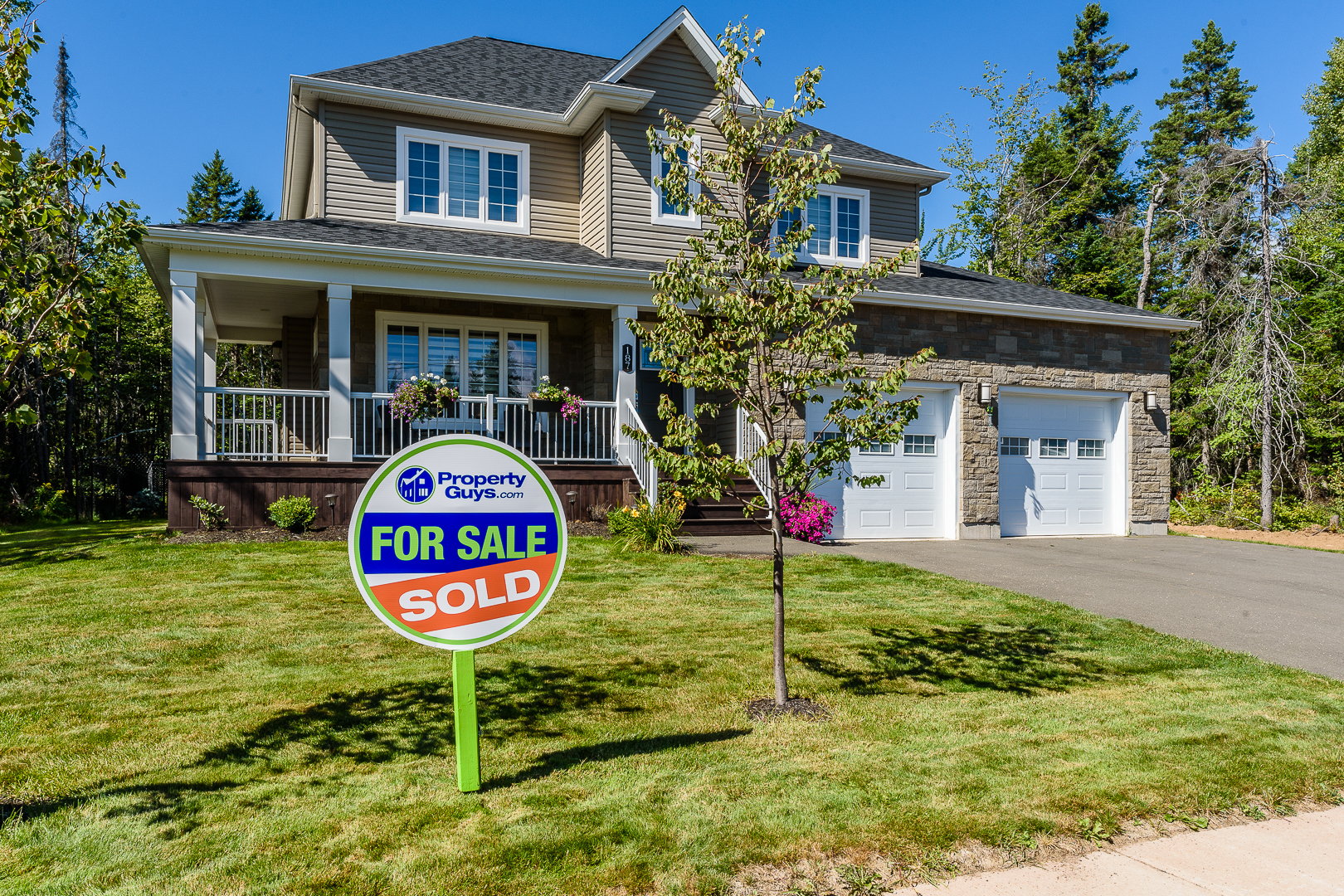 The Don'ts:
Neglect the temperature: While you want your home to be inviting, you should also ensure it is comfortable for guests. Don't set the thermostat too high or too low; maintain a pleasant temperature throughout the house. This way, visitors will be able to explore every area without discomfort.
Overlook safety measures: Safety should always be a top priority during an open house. Ensure that all walkways are clear, and remove any potential hazards that may cause accidents. Pay attention to outdoor areas as well, such as uneven paths or slippery surfaces around the pool or patio.
Hover or pressure guests: While it's important to be available for questions and provide information, it's equally crucial to give your guests space to explore and envision themselves in your home. Avoid hovering over visitors or pressuring them with constant follow-ups. Instead, be approachable and offer assistance when needed.
Neglect online marketing: Don't underestimate the power of online marketing to attract potential attendees to your open house. Utilize social media platforms, real estate websites, and email marketing to spread the word about your event. High-quality photographs and compelling descriptions can significantly increase interest and attendance.
Hosting a summer open house presents a unique opportunity to showcase your home in the best light. By following the dos and don'ts outlined in this article, you can ensure a successful event that leaves a positive impression on potential buyers or visitors. Remember to prepare your home, create an inviting atmosphere, and prioritize the comfort and safety of your guests. With careful planning and execution, your summer open house can result in a Sold sign. If you would like to have further information about an open house you can connect with us here.
About PropertyGuys.com: PropertyGuys.com Inc. is a private sale franchise network and marketplace. Each PropertyGuys.com franchise is independently owned and operated (collectively "Us" or "We"). We represent neither the buyer nor the seller and we are not licensed to trade in real estate. We neither warranty nor make any representations as to the outcome of a property sale and we do not warrant or guarantee the services provided by third parties. © 2023 PropertyGuys.com Inc., All Rights Reserved. Legal Disclaimer: The subject matter developed within this article is only intended to provide general information and is for general informational purposes only. The contents do not constitute advice, are not intended to be a substitute for professional advice, and should not be relied upon as such. You should always seek legal advice or other professional advice in relation to any legal or financial decisions that you intend on making.