A life-changing selling experience with PropertyGuys.com
What if getting a second opinion on your property's value could change your life? That's exactly what happened to a Riverview, New Brunswick mother of four who recently sold her home, thanks to PropertyGuys.com.
It's a story that is all too familiar to PropertyGuys.com franchisees. What started with a real estate agent, ended in a private sale and a whole lot more to be happy about.
While initially working with a real estate agent, it was recommended that Chantille Wareham list her 2-story semi-detached home for $129,000. When she decided to get a second opinion through the free online evaluation tool on PropertyGuys.com, she was surprised to find that quote was substantially higher, in fact, $50K higher than what she was initially told by her agent friend. This number was confirmed when she met with the local PG team and received a customized blueprint from their unbiased pricing consultant.
Needless to say, Wareham ended up going the private sale route, enlisting the help of PropertyGuys.com to sell her property and boy was she glad she did! Wareham's house was on the market for only 18 hours when the first offer came in and at almost full asking. Less than a week later, the house was SOLD—for 50K more than she was originally quoted.
"It's like winning the lottery!" says Wareham. "As a mom with a home-based business, I was banking on the sale of my current property to set us up to purchase a larger home with plenty of office space. While initially all of our options were beyond our budget, they were suddenly within sight because of how much more we sold our property for – and kept more in the bank."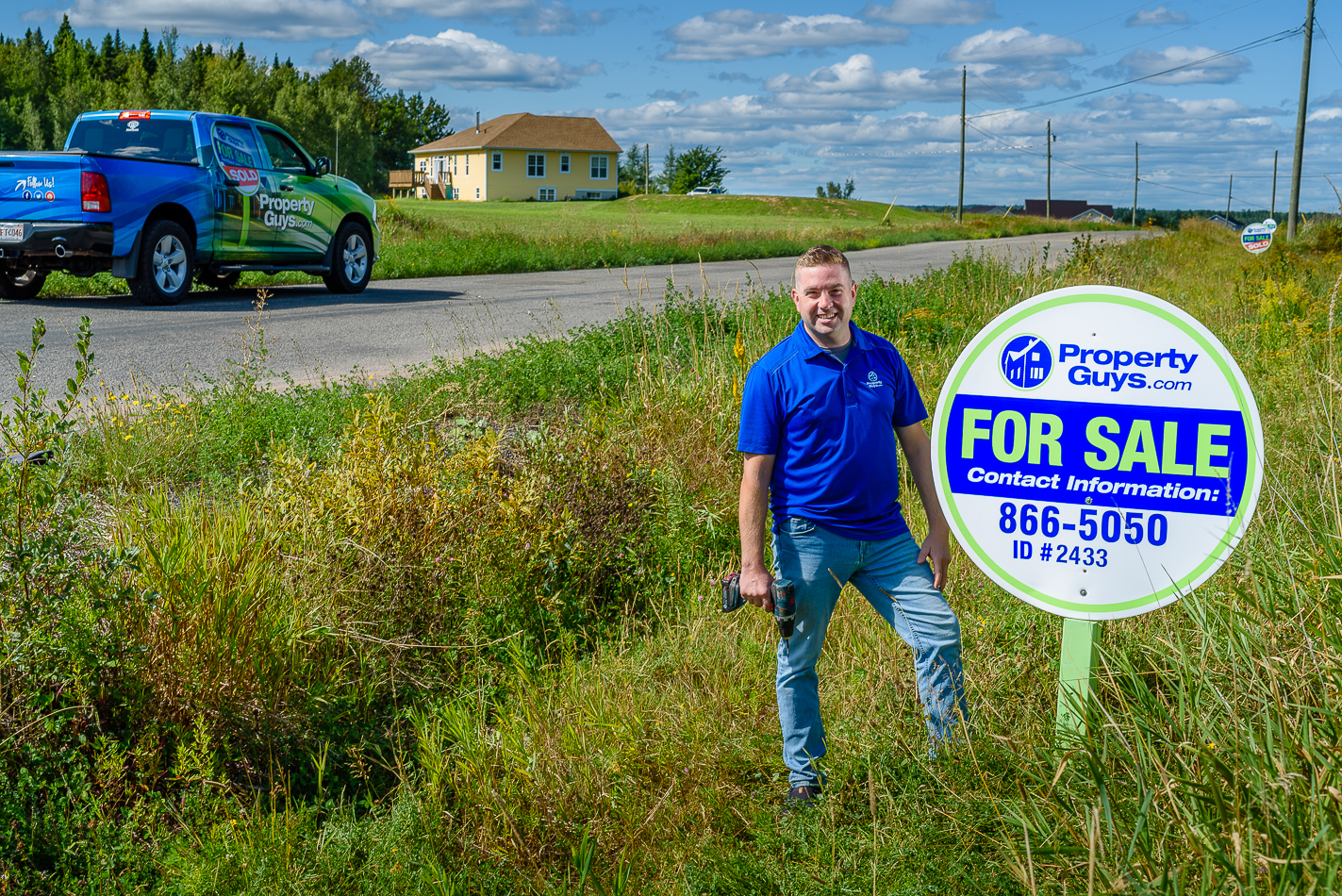 The story is a stand-out example of PropertyGuys.com's commitment to educating and empowering homeowners to take control of their real estate experience and keep more of their hard-earned money in the process. And in the case of Wareham—a lot more money in her pocket to invest in a larger home for her whole family to enjoy.
Matt Weir, Franchise Owner, Greater Moncton was happy to help Wareham with her purchase and show her what a "smarter way to sell" is all about.
"We always encourage anyone selling a home to get a second opinion," says Weir. "Homeowners need to know they have options and how important it is to get an unbiased price range backed by data. In many cases, it can be life-changing!"